Mojang launched the new Minecraft 1.17 Caves & Cliffs update on June 8th, 2021. Amethyst geodes, as well as amethyst blocks and items, copper ore, and its derived forms, are all added in this version. Interestingly, three new achievements have also been added to the Minecraft Bedrock with this latest release. The healing power of friendship achievement is one of them, and if unlocked, it will reward the player with 30 gamerscore. However, The Axolotl, a cute new critter added to the game, is required to unlock the achievement. A lot of Minecraft players are facing lags in the pocket edition of the game. So, in this blog, we'll show you how to fix the lag in the Minecraft pocket edition.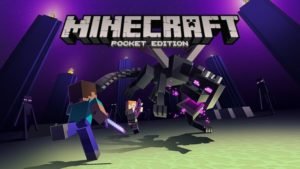 What is the lag in Minecraft: Pocket Edition?
Lag is one of the most annoying errors any game can have. There have been reports about players continuously facing lag in their Minecraft Pocket Edition. As far as we know, there are no definite causes for the lag in any game. Minecraft, although a very well-known game, faces many such errors on a daily basis. Lagging, crashing, and freezing are some of the errors which can frustrate the player.
Players should also note that lag can happen even due to the servers being down or under maintenance. So, it's not always your fault. Though the developers try to bring in patches for minor errors like this one, they are not always full-proof.
If you come across a lag in Minecraft, you need not worry.
How to fix the lag in Minecraft: Pocket Edition?
After some research and discussions on various forums related to the game, we have some fixes which have helped many players reduce lag in their games.
Method 1: Reduce Frame Rate
A high frame rate may cause the game to misbehave sometimes and by reducing it you can get rid of it.
First of all, open the in-game menu and tap on Settings.

Then, click on Graphics and set it to 'fast'

Also, turn off Smooth Lighting.

Save these settings and then restart the game. The lag should have been reduced.
Method 2: Clear Cache
More often, a corrupted cache in the game or in the device may cause lag in Minecraft.
Navigate to system settings and click on Applications.

After that, locate 'Minecraft' and tap on it.

You will see multiple options, tap on Clear Cache.

This process might take a tab bit longer, so be patient.

Once the process is complete, restart your device and the lag shouldn't be there.