Microsoft Flight Simulator is one of the best simulator games to ever be launched. The latest release which dropped on 18th of August this year is going to receive its biggest patch and update. According to MSFS( Microsoft Flight Simulator) developers, this update will mainly focus on 'WorldUpdate I: Japan' and best of all, it was launched at the Tokyo Game Show 2020 yesterday. The community of the game is very excited as this update brings many things to the table including the world update in the game.
The new update also many patches such as:-
Partnership Series and SDK Updates 
Partnership series announcement will be done next week and it will include the feature with Gaya Simulations.
The Software Development Kit has been expanded to improve its functionality so that it helps in providing more documentation.
Third-Party Developers
What's better than a customized Airport and Flight of yours? The Third-party developer program of Microsoft allows many people to make customizable airports,aircrafts and other useful tools and addons. More than 1000 people have enrolled in the 'Marketplace Partner Program' which allows them to creatively edit the platform as desired by many users.
Feedback Snapshot and Development Roadmap
Now you can witness the following changes in-game:-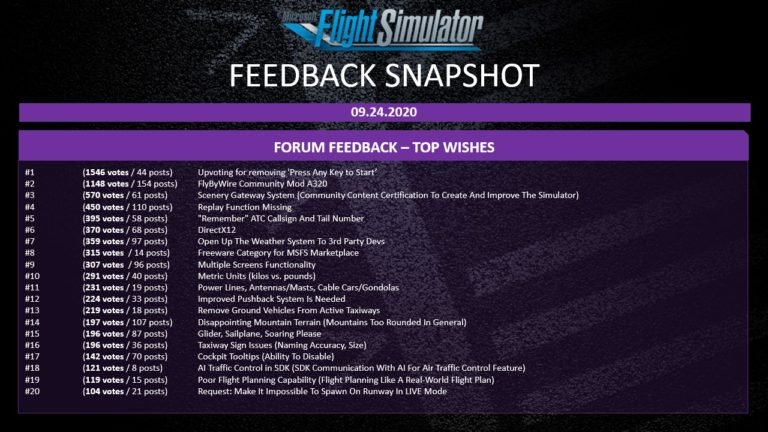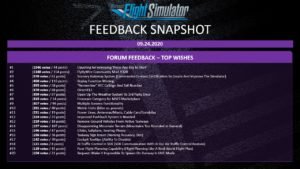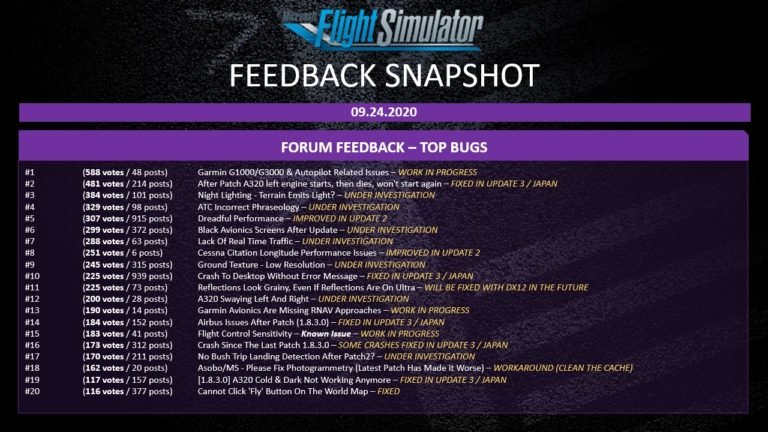 The fact that this game is phenomenal is undeniable. If the users keep getting these kind of massive updates in the future, this game will be on the charts for a long time.