The ongoing multiplayer stuttering issue has been fixed by the devs of Microsoft Flight Simulator in their recent 1.15.10.0 patch update. Continue reading to know more about this.
Microsoft Flight Simulator
The pioneer of all the simulator games, Microsoft Flight Simulator is one of the greatest games of all time. No matter what setup you are running, the game can shatter your CPU and GPU with its insane attention to detail and that's not the result of bad optimization. It is because the game has been made to feature the tiniest of the details clearly without any compromises. However, no game is perfect and MFS isn't an exception.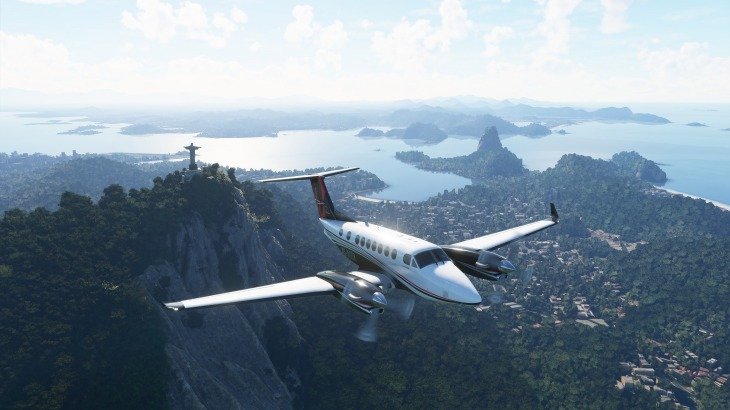 It's been quite a long since the game has been facing multiplayer stuttering issues in the lobby, or when a player loads into a new airport or area, even the tutorials. Irrespective of the specs, the game failed to run smoothly on many systems which have been really frustrating for the flight simulator enthusiasts. But, those days are over as Microsoft has released their latest 1.15.10.0 patch update which claims to have fixed the multiplayer stuttering issue.
Microsoft Flight Simulator update patch 1.15.10.0
The update that all the Microsoft Flight Simulator players were waiting for has been finally released. The patch 1.15.10.0 update has been released just hours ago when writing this article.
The devs are claiming that it fixed the multiplayer stuttering issue but we can't say for sure if it did as it is still new and many players have not even downloaded it. The complete patch notes for the update can be found here-
-Framerate stuttering when custom liveries are being used in multiplayer has been fixed
– Update to live weather system to improve accuracy globally
The update can be downloaded from the MS Store or from Steam depending on the player's choice and is about 1GB on Microsoft Store and about 237MB on Steam.