Two highly anticipated games were released on October 20, 2023, and both were a major hit with critics and fans alike. Nintendo's Super Mario Bros. Wonder and PlayStation's Marvel's Spider-Man 2 are now two of the best releases of 2023, up there with the likes of TLoZ: Tears of the Kingdom, Baldur's Gate 3, Armored Core VI: Fires of Rubicon, and many other great titles that have been released this year. 2023 might just be the best year for video games in a while. And no one knows more about this than SM2 fans, who have been eagerly waiting to experience the next chapter of the story of our friendly neighborhood superhero, Spider-Man. And this time, we've got both Peter and Miles banding together to save their city and their loved ones. However, it seems like a lot of technical issues are currently preventing fans from properly enjoying both Spider-Man journeys. And so, this guide in particular will help you deal with the Unable to Load Save Game issue that's been turning out to be the center of annoyance for many players.
As per recent reports, players seem unable to properly load their saved games in Marvel's Spider-Man 2 for some unknown reason. No one knows why this happens, but it happens frequently enough to warrant an immediate fix. So, is there a fix yet? Continue reading to find out!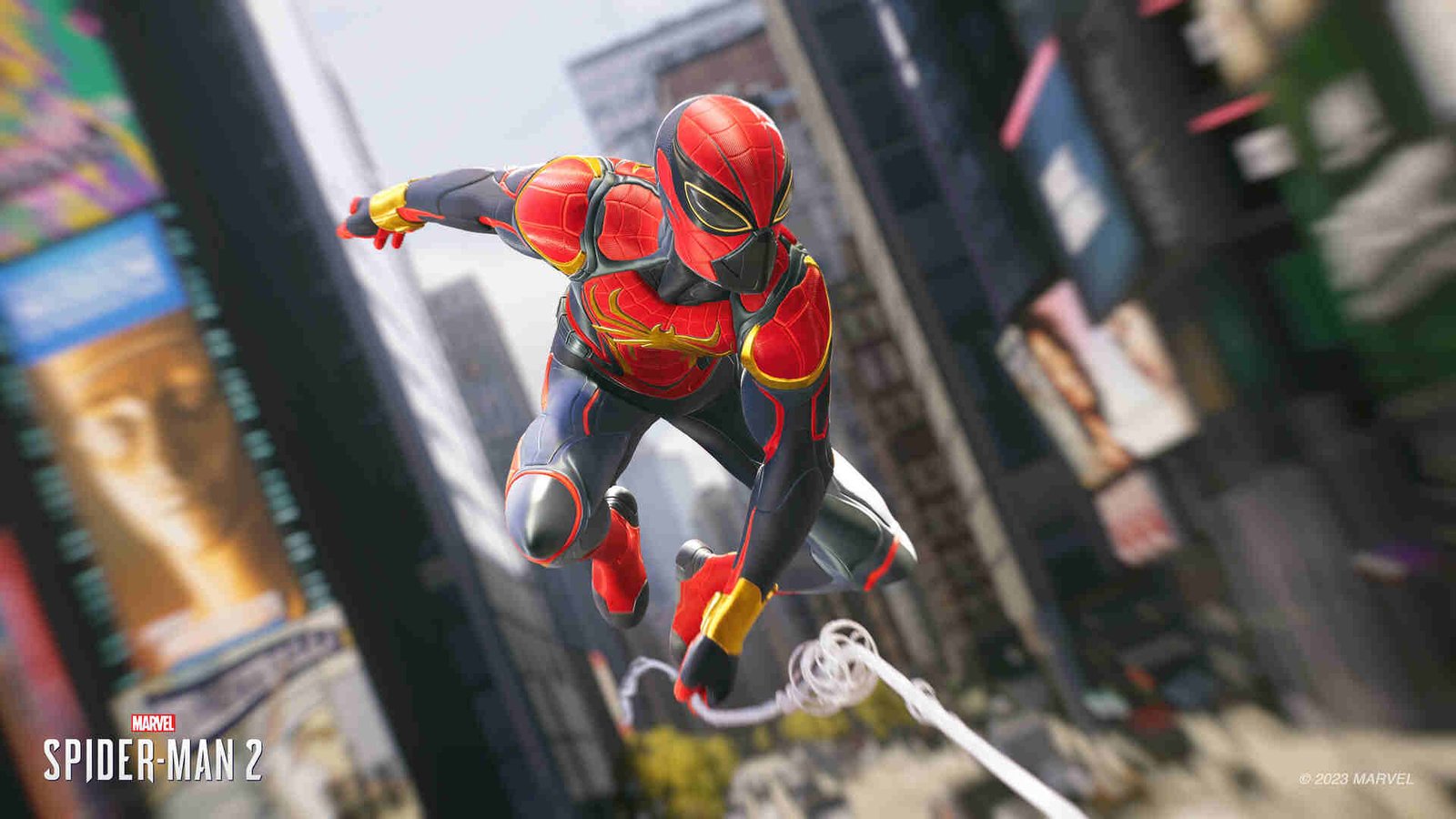 Marvel's Spider-Man 2 Unable to Load Save Game Issue: Is there any fix yet
Unfortunately, we haven't gotten word from Insomniac regarding this issue, so expecting an official fix for this issue is of no use. However, you can try the following workarounds to get rid of it.
Restart –
Well, first of all, we recommend that you perform a restart of the game and the console itself before moving on to other workarounds. While a simple method, it's a really common way of fixing a myriad of issues. So, try this first, and if the issue persists, try another workaround.
Start a new run –
If the previous fix doesn't net any meaningful results, we suggest that you start a new run. After a while, save the progress, and then try loading the previous save.
Delete game data –
The problem here could be that your saved games have somehow gotten corrupted. In such cases, the only option is to delete the game data. Now, since the PS5 doesn't allow you to delete individual save files, you will have to get rid of the entire save data of the game. To do so, follow the given steps:
Go to the Home Screen of your PS5, and select Settings.
Now, scroll down below and click on Save Data and Game/App Settings > Saved Data (PS5) > Console Storage.
It might take some seconds to load Console Storage so don't worry if it takes too long. Once it's loaded, switch to the Delete tab.
After a while, the console will load all of your saved data. Now, you need to select or checkmark Marvel's Spider-Man 2 from the list and click on the Delete button on the right side.
Once the data is deleted, launch the game, and check whether you can start a new journey.
Update SM2 –
Players can also try updating the game, in case they haven't done so before. Issues like this are mostly fixed with the release of a new update, so if an update is available for SM2, make sure to install it.
Reinstall the game –
Sometimes the only option to deal with an issue is to simply redownload the entire app or game. And if so far you haven't been able to fix the issue, then it's time you reinstall the game. Just don't forget to save your progress before you proceed with the reinstallation.
Well, we hope that at least one of these workarounds was helpful. And in case you happen to be having a lot of trouble defeating Scream in the game, check out our detailed guide on the same. As always, keep following DigiStatement for more guides like this. Also read: Marvel's Spider-Man 2 Stuck on Galvanize Screen Bug: Is there any fix yet