With Insomniac Games' Marvel's Spider-Man 2 released, Sony once again proves why it's the king of narrative-driven games. From Naughty Dog's The Last of Us to Santa Monica's God of War series and now Marvel's Spider-Man, the world of great single-player titles from Sony keeps on expanding more and more. Fans and critics alike are having a blast playing SM2, which attests to just how skilled Insomniac is at their craft. All the praise aside, SM2 does have some technical issues that players have been reporting heavily about. And in response to that, this guide will help you get rid of the Surge Trophy Progress Bug, that you might have encountered in the game.
For the uninitiated, Surge is the name of a trophy in Marvel's Spider-Man 2. The prerequisite for completing this trophy is to just use Symbiote abilities during Symbiote Surge 25 times. It's one of the many trophies that you can get in the game. While it's not that hard, it sure is increasingly becoming a new source of frustration for many players due to a bug that doesn't make the count progress. Some get stuck at 23, while others get stuck at 24, or any other number, for that matter. Put simply, this bug can appear at any random minute and just torpedo your whole progress. So, is there a fix for this issue? Well, continue reading to find out!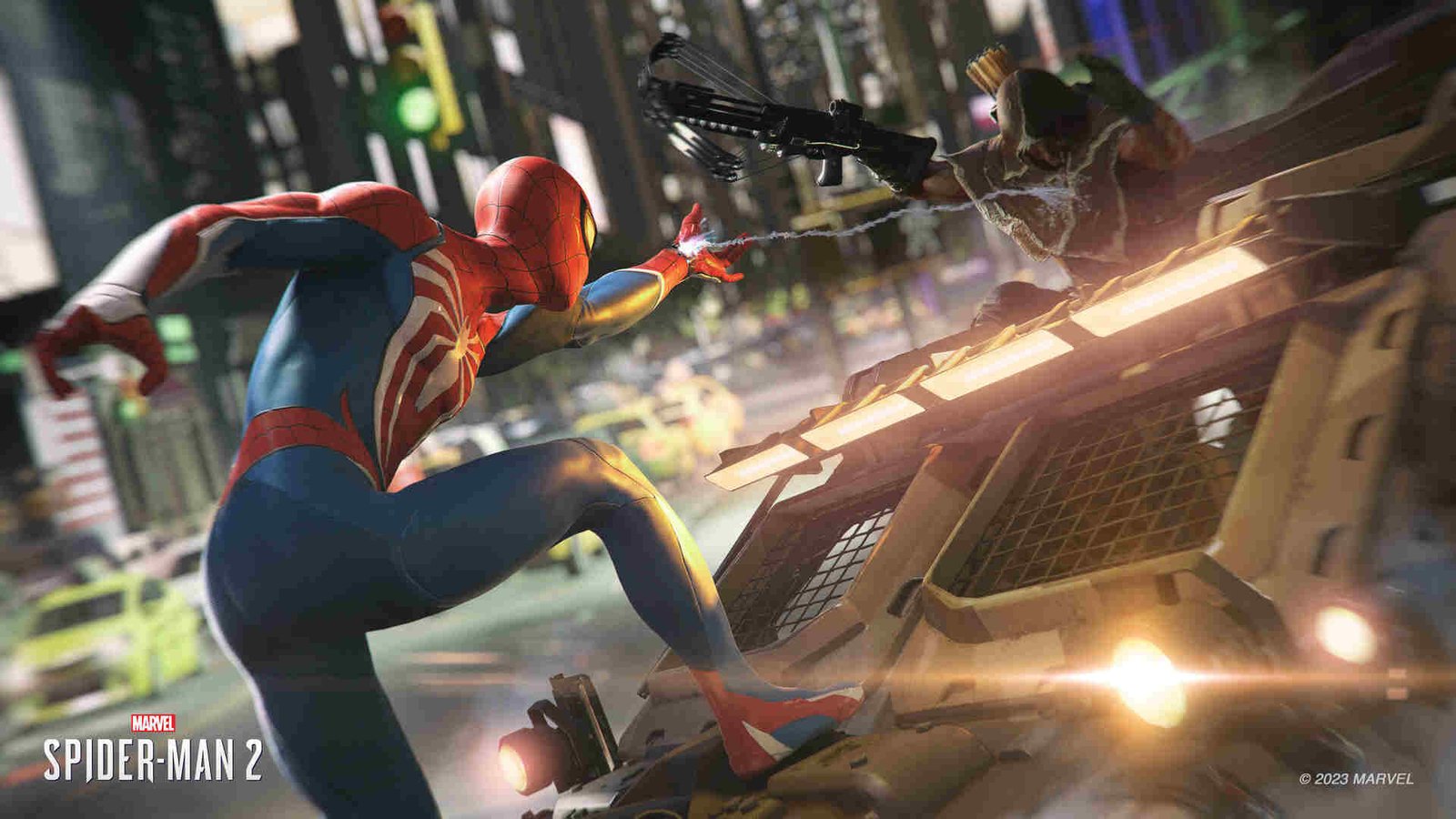 Marvel's Spider-Man 2 Surge Trophy Progress Bug: Is there any fix yet
We are still waiting for an acknowledgment of this bug from Insomniac. And since they haven't provided any updates, there is no official fix for this issue. But don't worry, though. You can still deal with this bug by trying out the following workarounds:
Restart –
For starters, we suggest you try restarting the game. It's a quick and simple method, so you will know soon enough whether the bug still persists or not. If it does, move on to the other workaround. Also, do a restart of the console, as the PS5 might have some issues of its own, resulting in this bug.
Update –
While we can't totally confirm if this will completely get rid of this issue, you should nonetheless update the game. It might not help with this one, but it could with others. So far, the only update that the game has is its Day 1 patch, which itself is only for physical disc players.
Re-equip the Symbiote suit –
Re-equipping the suit could also work, so give it a chance. Just unequip the Symbiote suit first and then make a save. Once that's done, re-equip it, and then check whether the progress bar of the trophy increases when you perform the symbiote abilities during Symbiote Surge. If the issue still persists, try the next workaround.
Reload a previous save –
The good thing about single-player games is that you get saves, which you can reload in case of issues like this or if you just want to attempt something once again. So, what you should do is reload the save closest to your current progress and then try completing the trophy once again. See if the number increases, and if it does, then congratulations.
Make sure you are attempting the trophy during Symbiote Surge –
It's specifically mentioned in the trophy description that you need to use symbiote abilities during Symbiote Surge. If you have been using those abilities willy-nilly, then that must be the reason why the numbers are not increasing, and your issue is not a bug but a simple reading mistake. So, from now on, only use Symbiote abilities during the Symbiote Surge to progress the trophy progression.
Reinstall –
In case you are still unable to bypass this bug, try reinstalling the game. But before that, ensure that your progress is saved. And once that's done, reinstall SM2.
Now that you know how to get around this issue, read this guide to learn how to fix the "No audio/sound not working" issue in the game. And don't forget to follow DigiStatement to get more guides like this. Also, read: Marvel's Spider-Man 2 Charge Jump Not Working when mapped to a Shortcut Issue: Is there any fix yet