Madden NFL 24 may be adored by fans of the franchise, but right now, it is plagued with a lot of errors and bugs. In this article, we will be taking a look at the "Secure Boot is not Enabled" error that has been terrorizing players since its release. So, keep reading to know if a fix is available for this.
Call it a good thing, as only PC players are having to put up with this rather annoying error. And unlike other issues with the game, this is not something you can get rid of by simply verifying the game files or reinstalling the game. The workarounds for this error can be a bit complicated, so without further ado, let's get right into it.
Madden NFL 24 Secure Boot is not Enabled Error: Is there any fix yet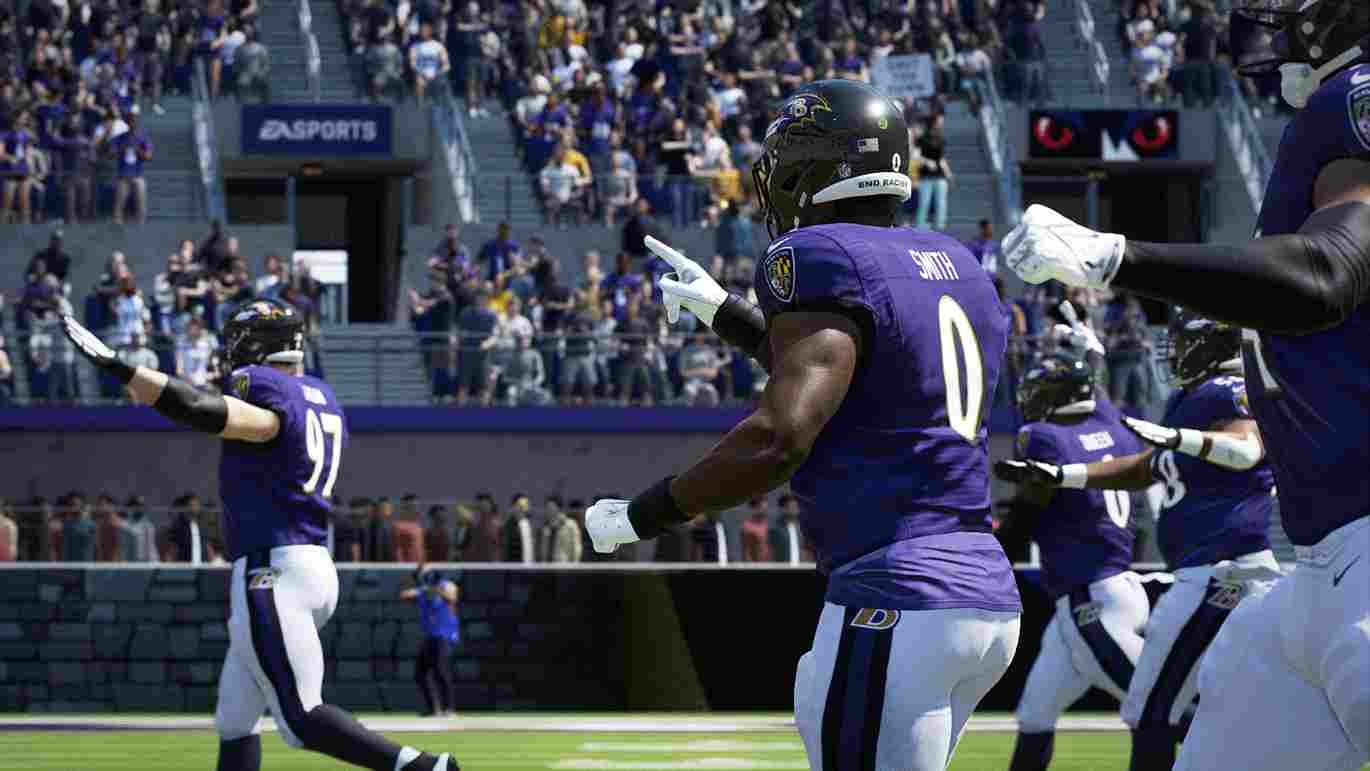 Well, as of writing this article, there is no official fix for this issue yet. But that is not the end; there are some effective workarounds reported to work by a lot of players. The only thing is that these workarounds involve messing around with the BIOS settings of your motherboard. Therefore, these should only be tried if you have some basic knowledge of working with BIOS. Still, we will try to keep the steps as simple as possible for you to understand. Nevertheless, we would still recommend you follow the instructions patiently and not take things into your own hands because tweaking around with the BIOS settings may lead to more issues with your PC if you are not careful about it. Long story short, proceed with caution.
Enable Secure Boot in System BIOS
When you turn on your computer, you'll need to press a specific key to enter BIOS mode. Now, here is the caveat: this key can be different depending on your PC model and, more specifically, your motherboard. Common keys are F2, F10, F12, F1, F5, Delete, or Esc. Still, we highly recommend you quickly search online for the BIOS options and the keys to press for your specific motherboard. For example, if you are using a Gigabyte motherboard, the Del key followed by the F8 key is the most common key you need to press to enter BIOS mode. So, go ahead and find out the keys you need to press to access the BIOS menu on your PC.
Don't worry if the BIOS menu looks a bit different from your regular computer interface. Once you get access to it, look for a tab named "BOOT". You'll usually navigate through tabs using the arrow keys. Inside the BOOT tab, search for an option related to "Secure Boot." Use the arrow keys to highlight it. If Secure Boot is currently disabled, use the arrow keys to select it and then press Enter to change the setting. Choose "Enable." Once you've made the changes, look for an option to "Save and Exit." Usually, this is at the bottom of the BIOS screen.
But what do you do if Secure Boot is already enabled? If it is already enabled, you can try temporarily turning it off. So, select it and choose "Disable." After this, save and exit like mentioned earlier, but during the restart, press the same key you used earlier to re-enter the BIOS menu. Now that you're back in the BIOS menu, find the Secure Boot option again. If you turned it off earlier, use the arrow keys to select it and press Enter to change the setting back to "Enable." Finally, hit the save and exit button and wait for the PC to restart. Now, launch the game and see if the issue has been fixed.
Reset Factory Keys in BIOS
If enabling Secure Boot didn't work and you are still encountering the issue, then you need to head back into the BIOS as you did earlier. Once here, look around in the BIOS menu for an option called "Reset Factory Keys". Select it and choose "Load Defaults" or something similar. After this, save and exit like usual and wait for the restart. Now, open the game and see if the issue still persists.
Disable Compatibility Support Module (CSM)
This workaround should only be tried if you are a bit tech-savvy and know your game, as this can lead to complications with your PC. With that disclaimer, here is the workaround. So, some PC models might require you to disable the Compatibility Support Module (CSM) in the BIOS menu. Access your BIOS and find the CSM option. After finding the option, make sure to disable it. Save the changes and exit. Load the BIOS again and re-enable Secure Boot. Save the changes and exit BIOS once more. Restart your computer and launch the game to see if the error persists. Again, make sure to be very careful while attempting this workaround. Well, we here at Digistatement recommend you contact your system manufacturer for guidance. We are not kidding when we say that incorrect BIOS adjustments can lead to serious issues.
Contact Support
If none of the above-mentioned workarounds work for you, the best thing to do is to contact the support team and let them know about your problem. Considering that it is EA, there is not much hope of assistance, but still, who knows if they have a change of heart?
That said, we hope you find this guide informative and are able to fix the issue in Madden NFL 24. For more such interesting guides, make sure to stay tuned to DigiStatement. Read more: Madden NFL 24 Best Settings for High FPS & Low Input Lag