Lost Soul Aside is an ongoing project that started as a one-man project by Yang Bing. Yang Bing was later approached by Sony resulting in the formation of UltiZero Games. This project went viral in 2016 and has launched a gameplay trailer today on their official website. You can head here to watch the official gameplay trailer of Lost Soul Aside on PlayStation 5. Due to the involvement of Sony in the game's publishing, the officials have not yet announced that whether Lost Soul Aside is going to release on Xbox consoles or not. Till now, they have confirmed that Lost Soul aside is going to release for Sony PlayStation 4, Sony PlayStation 5, and PC.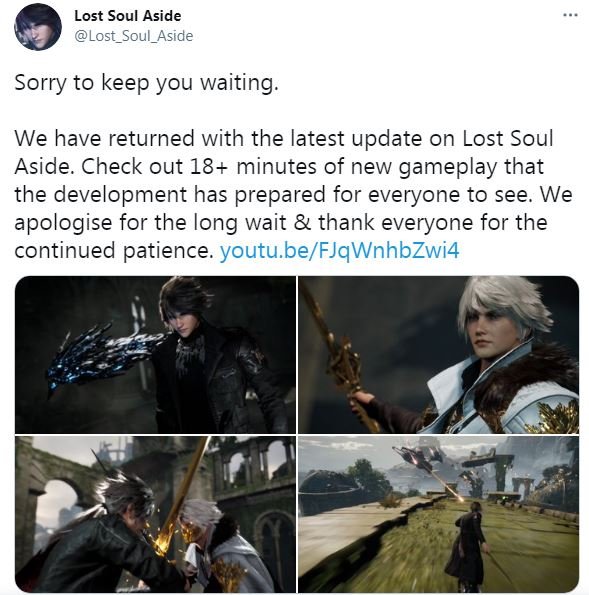 The protagonist of the game, Kazer, is accompanied by a creature named Crystal Dragon. There is not any name mentioned about this Dragon that can be seen in the trailer.
Lost Soul Aside: Release Date
Lost Soul Aside was previously set to get released in 2020. No doubt can be put for the delay as the world is going through the Covid-19 Pandemic. The game has successfully released the gameplay trailer on April 27, 2021. It has also been mentioned that there is going to be a Chinese PlayStation Press Conference on April 29, 2021. We hope that the officials are going to disclose the release date for Lost Soul Aside after that meeting. There is an increased probability that the game is going to release in 2021. Looking at the Covid situation in China, we can look for positive details regarding the game's release at the Chinese PlayStation Press Conference.
So, we hope that the officials release Lost Soul Aside soon as the game fans have been waiting for multiple years now.
You can share this amazing news and gameplay trailer with all your friends.
Check out our Latest Articles about gaming: Visit digistatement.com
Till then, Enjoy gaming!!