Lost Ark is an old game, but for the American and European region, it is brand new. And we all know how ordinary it is for a new game to experience unnecessary bugs and issues in its initial phases. Having said that, Lost Ark is also troubling its players through some unexpected issues. Just like we have addressed many Lost Ark issues previously, in this article, we will be guiding you on how you can fix the "Purchase failed for Royal Crystals" issue in the game. Continue reading this article till the end to know how you can resolve it.
Royal Crystals are the premium currency in the Lost Ark game that players get for money to buy in-game goodies. But due to an unfortunate bug, they are not able to purchase this currency in the game.  If you are also facing this issue and are looking for a method to resolve it, then you are at the right place. Here is everything you need to know about fixing this error.
Fix: Lost Ark Purchase Failed for Royal Crystals issue
The issue in which players are not able to purchase the Royal Crystals is currently the cause of frustration among many Lost Ark players. The major reason, due to which, this issue is occurring is perhaps some missing or corrupted Lost Ark files present on your PC. But, there is no need to worry as resolving this is very easy. Just follow these steps to fix this issue easily: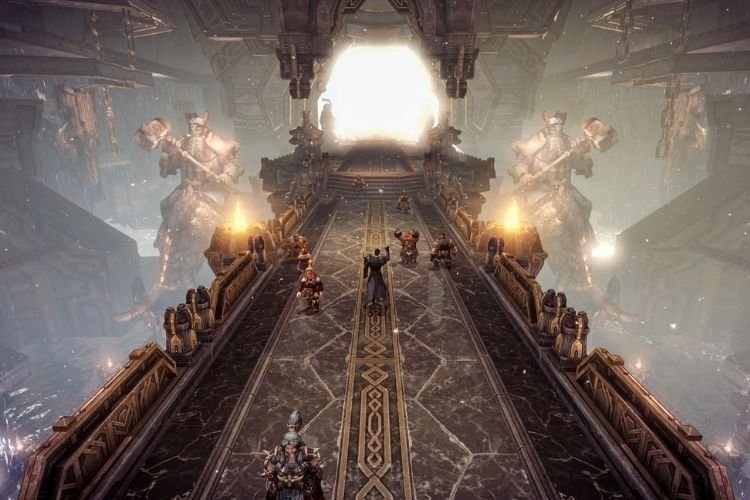 First, make sure to close the Lost Ark completely.
Force-Stop Steam by eliminating it from the Task Manager.
After this, run Steam as administrator. Then you have to verify the game files of Lost Ark to get rid of any corrupted files.
To verify the Integrity of Game Files on Steam, Open Steam > Right-click on Lost Ark (Game library) > Properties > Local Files > Verify the Integrity of Game Files. This process might take a few minutes as it checks and reinstalls every missing or corrupted game file.
After the scan is completed, re-launch the game and see if the error is resolved or not.
So, this was everything about fixing the Lost Ark Purchase Failed for Royal Crystals issue. if you found this article helpful, share it with your friends.