If you are facing an issue with LinkedIn, do not worry as you are not alone. Many users are also facing a similar problem.
A quick look at social networking sites confirms that LinkedIn is indeed going through some glitch & server issues. Have a look at some comments down below.
@John__Osberg Community friends: is anyone else having issues with @LinkedIn ?! I think it crashed ??‍???‍???‍?

2020-03-19 14:39:07
@madconNYC Is LinkedIn down for anyone else this morning?

2020-03-19 14:38:33
@SimplyK2Mktg @LinkedIn @LinkedInHelp Think your site is down… (I'm getting all other refreshes… #Wereallinthistogether Need my #network Thanks!!!

2020-03-19 14:37:04
@RicRodriguez_UK LinkedIn looks like it just went down… anyone else seeing this?

2020-03-19 14:36:48
@PChangol @LinkedIn I guess your site is down.
An outage tracking website, Down Detector also shows the report of outage in some locations. Have a look at Down Detector outage map & report down below.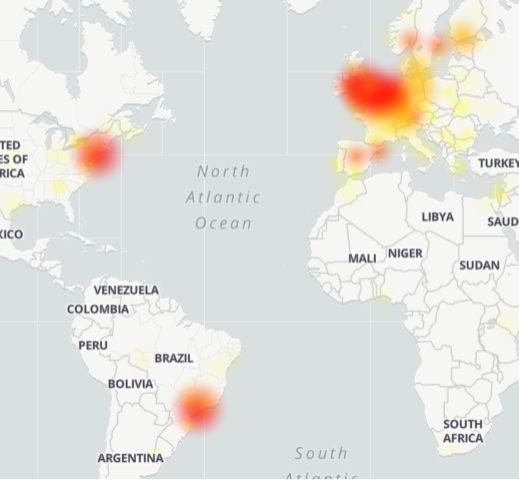 So far, there is no official response from the company representatives. We certainly hope that the issue will be resolved quickly.
Rest assured, we are keeping a close watch on the current outage & situation. Whenever any update will arrive regarding this issue, we will update the column.