The latest souls-like RPG title from Neowiz, Lies of P, finally came out on September 18, 2023. Currently, the game is available on multiple platforms, including Microsoft Windows, MacOS, PS4, PS5, Xbox One, and Xbox Series X/S. Even before the full version release, an Early Access version and a demo were available for players to try out. However, that doesn't take away from the fact that the game is entirely new and players are still figuring out all the different in-game mechanisms and features. One example of such an in-game mechanism in Lies of P is the emotes/gestures. Do you know how to use gestures in Lies of P? If not, then consider reading this article until the end to find out.
Gestures or emotes aren't something that's exclusive to Lies of P. However, there's one key difference. In most other titles, gestures and emotes are simply used for ornamentation purposes. Players use these gestures to greet each other or simply to have a fun gaming experience. In Lies of P, however, the gestures serve a little more purpose than that. Here, you can actually use the emotes in front of specific NPC characters to unlock certain rewards and even make progress through the story. So, now that you know their significance, let's take a look at how to use gestures in Lies of P.
Lies of P: How to Use Emotes/Gestures?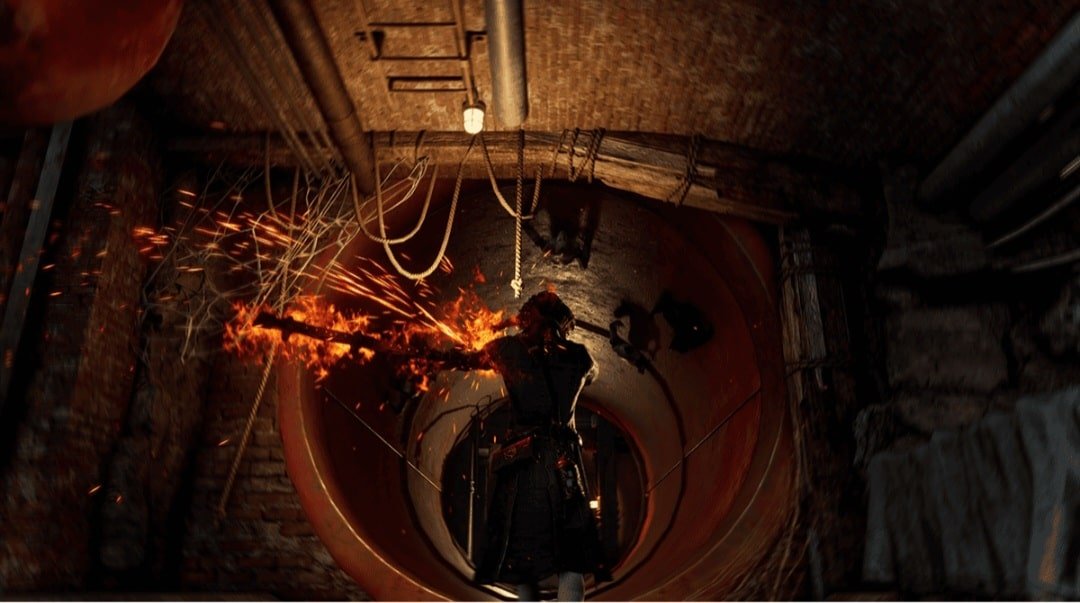 When you start playing Lies of P, you will notice that you have two gestures that are already equipped. These are the "Sit" emote and the "Check Ground" emote. You can, of course, use these default gestures as you please, but you can also collect other gestures and emotes in the game as well. Most of these gestures will be unlocked by interacting with certain NPCs or by winning certain battles. For example, here are a few examples of gestures that you can collect in the game:
Show Off Clothes – By interacting with Antonia in Hotel Krat.
Stalker's Promise – By defeating the Survivor in the Workshop Union Culvert.
Fear – By meeting Venigni in the Venigni Works Control Room.
Taunt – By defeating the Black Rabbit Brotherhood enemy in Malum District Town Hall.
Entreat – By interacting with Sophia and choosing to give her peace after defeating Laxasia the Complete in Ascension Bridge.
So, these are a few of the many gestures that you get at different stages of the game. However, just collecting the gestures isn't enough. You need to know how to use these emotes and gestures to get the most out of them.
How to use gestures?
Firstly, you can open your in-game menu and then go to Bag. Here, switch to the Gestures tab, and you'll find the available gestures. Click on the gesture you want to use, and then click on Use to perform this gesture. If you want to cancel the emote, you'll have to press the B button on your Xbox Controller or the space bar on your keyboard.
Secondly, you can also equip the gestures in your Upper Belt, Lower Belt, and Extra Bag and use them directly from there. To do so, click on the empty slot in your belt or bag, and then equip a gesture there. To equip, you will need to press the A button on your controller or the Space button on your keyboard. Then, you'll be able to use the gesture from your belt/extra bag as well.
Well, so this is how you can use gestures in Lies of P. Hopefully, this guide provided you with all the information you needed. That said, if you want to read more such gaming-related content, keep visiting DigiStatement! Read more: Lies of P: How to Change Difficulty Settings?