Founded in 1958, LG is one of the oldest Multinational electronics companies in the world. The company produces wide range of products like refrigerators, washing machines, home theatre systems, smartphones, TVs, and many more.
If you own a LG OLED CX Tv, then you are definitely at right place. With 4K Ultra HD display and a refresh rate of 120Hz, playing PS5 games on it is absolute fun and experience. PS5 was launched recently and is powered by AMD Zen 2 3.5 GHz Octa-core chipset and can output upto 4K gaming resolution.
If you are looking to adjust your LG TV and PS5 picture settings for best PS5 gaming experience then you just need to follow simple steps given down below.
Adjust your TV Settings
Step 1: – Go to the "All Settings" and then to the "Picture Mode Setting" on your LG TV.
Step 2: – You will see lots of menu on the screen. Scroll down to select the reset button and further confirm by selecting "OK". You will notice a slight change in the picture quality.
Step 3: – Before proceeding further, you need to Enable the "HDMI Ultra Deep Color" and "Instant Game Response" in the Additional Settings.
Step 4: – Now once again go to "Picture Mode Setting" and reduce the sharpness to 0.
Step 5: – In the Advance control option, change Dynamic Tone mapping to HGIG. Also go to White balance and change Color Temperature to "Warm 2".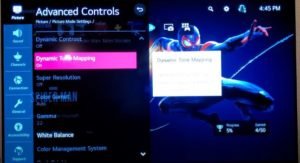 Step 6: – Once you have adjusted Sharpness and Tone mapping, go back to "Picture Mode Settings" and scroll down to Picture options. There you need to make sure that TruMotion is disabled.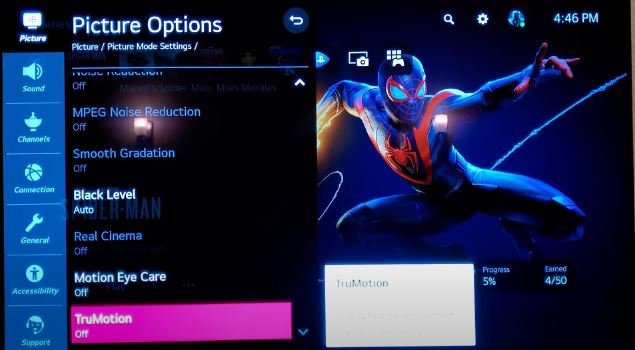 You are all done with your TV settings. Now, you need to go to PS5 settings and make some adjustments. Follow the steps below: –
Step 1: – Go to the PS5 settings and then to "Screen and Video".
Step 2: – Scroll down to select the "Adjust HDR" option. A white screen will appear with some instructions. The HDR calibration is a 3-step process.
Adjust the brightness and make it darker by using up and down buttons of your PS5 controller. Make sure the symbol appearing on your screen is barely visible before proceeding further. You have to repeat the process 3 times.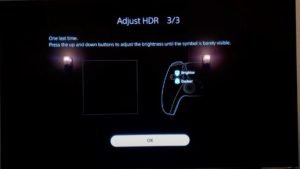 Now we are all done with HDR settings and you can now play PS5games on your LG OLED CX TV with rich picture quality and enhanced gaming experience.
(Note: – All the screenshots are taken from MyGadgetsWorld Channel)