The latest game in the Lego series, Lego 2K Drive, was officially released on May 19, and it has encountered a few hiccups. Well, with all the buzz around the game, it was expected to have a nice, soaring start. However, that hasn't been the case, with players facing different issues with the game. One such concerning issue with Lego 2K Drive is the "Unable to write save data" prompt on PC, which has left a number of players wondering what went wrong.
Developed by Visual Concepts and published by 2K, Lego 2K Drive is the latest game in the Lego series. This is an open-world multiplayer racing game featuring many biomes to race through. Sounds exciting enough? Yes, it would've been if the players hadn't started facing different errors after the game's release. Well, it plays fine on one day, and the next day you try to boot it up, you get an "unable to write save data" error. It gets extremely frustrating, especially with players reporting that they have enough space on their SSD drive, and yet they're receiving the following prompt – "Unable to write save data. Please make room on your disc." Multiple players have faced and reported this issue in the Steam Community. If you are facing the same, consider reading till the end.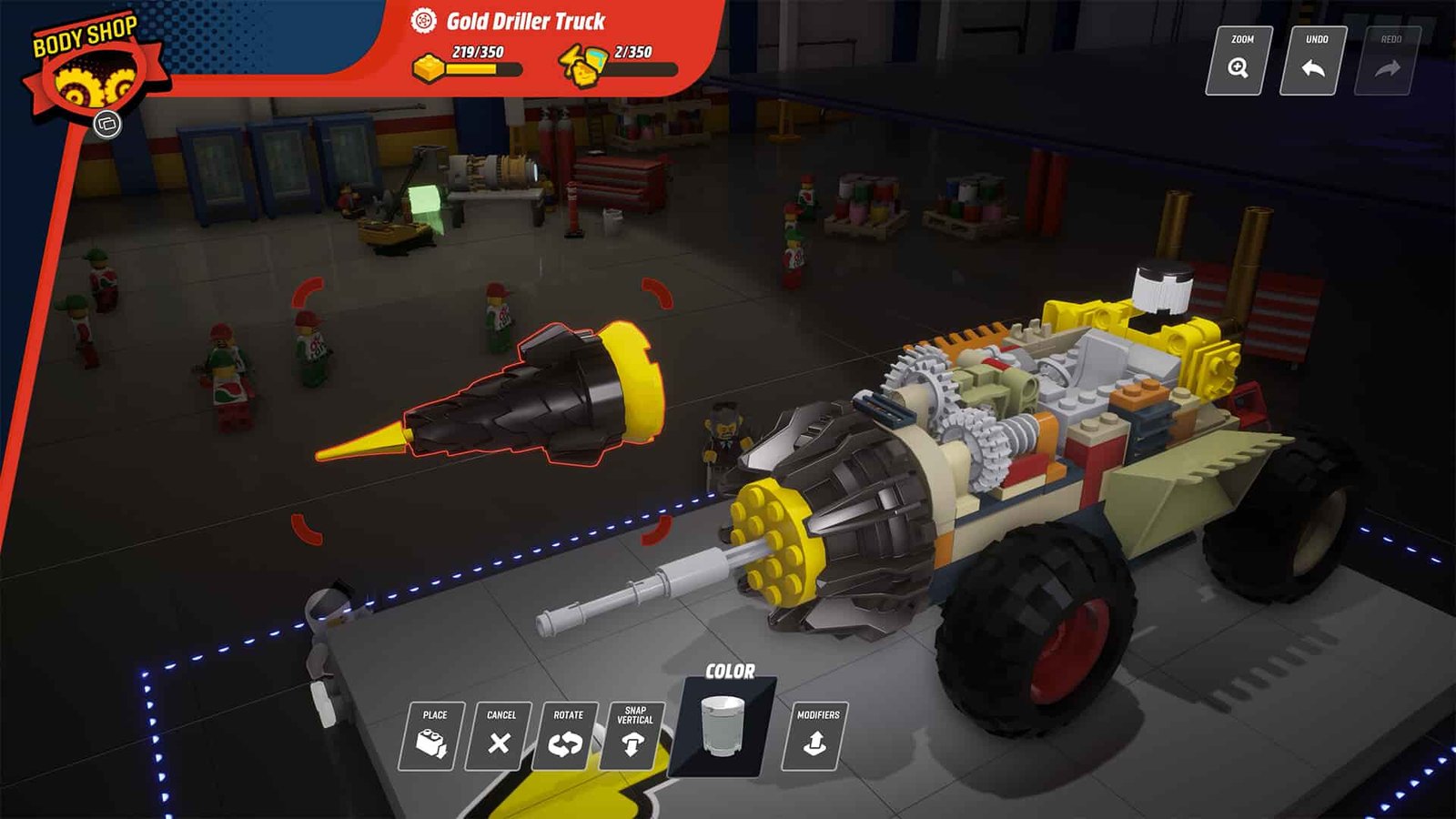 How to fix "Unable to write save data" in Lego 2K Drive?
With the game having been released on May 19, players have shown their concern over the save data error in Lego 2K Drive. And the most worrying news about this error is that there is not yet an actual fix for it. However, players have reported certain solutions to fix it. You can try these fixes if you're facing the same issue, and let us know if they work. Do note that these fixes may or may not work.
You might run into this problem, as one Steam Community user named idiot5k pointed out, if you have more cars than the game allows you to own. Apparently, this limit is 40 vehicles as of now. If you own more than 40 vehicles, you should probably try deleting a few to get the number down to this limit. This should apparently fix the "Unable to write save data" error. But if it doesn't, let's take a look at the next solution.
Another player, Chepre, shared that Windows Defender is blocking the game, resulting in this error. The solution to this problem is to add the game's .exe file to the Defender's exception list. In order to do this, you need to open "Windows Security" on your PC. Then, click on the "Virus and Threat Protection" tab. Here you'll find another tab that reads "Ransomware Protection". Select the "Manage Ransomware Protection" option in this tab. In the opened window, select the option that says "Allow an app through controlled folder access". Next, click on the "Add an allowed app button", and select "Recently blocked apps". Here, you need to add the LEGO2KDrive-Win64-Shipping.exe, and you're good to go.
If these options do not work, you can try rebooting your PC. If the problem still keeps appearing, then you can also verify the integrity of your game files via Steam. But as we've previously stated, there isn't an official fix for this yet, so you might as well wait for the developers to fix your problem.
Lego 2K Drive was released on May 19 on all gaming platforms, including the Nintendo Switch, PS4 and PS5, Xbox Series X/S, Xbox One, and PC. But fans are getting skeptical about the game with these errors that seem to have no fixes yet. Just like the "Unable to write save data" error, players also reported that the game deletes all their progress if they reconnect to the servers after playing offline. With these errors racking up, it surely puts the fans in a dilemma about whether to purchase the game or not. If you're having doubts, keep your eyes on DigiStatement to learn more about Lego 2K Drive and how it unfolds.