Silence is an answer in itself. Well, yes that works well in movies but tech-savvy people require actual answers. The likes of OnePlus, Samsung and Xiaomi have in the past month brought us new updates but nothing significant was heard from Apple. That changes today. Serial leaker KomiyaLeaks on Twitter revealed Apple's plan of hosting an online event in September. Apple is yet to shed more light on the same, but we believe the news to be true. So what is the event going to be like? A bonanza, with new releases and announcement of more new releases, as per KomiyaLeaks.
The next edition to the iPhone lineup, iPhone 12 series is believed to be the highlight of the event. It is rumoured that the 12 series will have four variants, namely iPhone 12 and 12 Max, iPhone 12 Pro and Pro Max. If Apple does announce the arrival of the four variants together, it would be the first time in the brand's history. Interestingly, the iPhone 12 series is speculated to work on their next-gen processor, called the A14 Bionic, but this will only be confirmed once the launch nears. There are conflicting reports on whether the 2020 model will come with 5G or not, so more clarity awaited on this.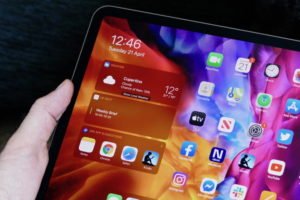 Wait, don't get carried away just yet. The same event will see the launch/announcement of Apple iPad's 8th Generation which for the better is now speculated to look like its elder sibling, the iPad Pro. Apple's being generous enough and upgrading the chipset here as well. The already appreciated A10 Fusion chip will now be replaced by the modern A12 chipset. Many have been wondering why doesn't Apple decide on running both the iPhone and iPad on the same chipsets. We could drop our suggestions in Tim Cook's inbox maybe? Apple's approach with the new line of iPad is speculated to be iPhone SE alike, which means it will be competitively priced. But then again, competitive for Apple, has its own meaning to it.
There are expectations that the successor to the Apple Watch is also here. The claims of the launch of the 6th edition of Apple Watch is strengthened by Apple's recent update in form of the watchOS 7. Most probably the event will be scheduled for either September 9th or September 22nd. Keep following our page for timely updates about Apple's September event and lots of other news from the world of smartphones and technology.