Items, runes, summoner spells, spell order … We give you all the tips and recommendations for playing Garen, the Force of Demacia, on League of Legends Wild Rift.
Have you just acquired Garen on Wild Rift and want to play him to dominate Summoner's Rift? Thanks to this guide sheet on this champion of the universe of Runeterra, you will be able to learn about it in an optimized way to take it in hand.
Runes
Conqueror
Brutal
Spirit Walker
Mastermind
Garen's fairly easy-to-use skillset allows for quick activation of the Conqueror rune stacks. In red, Brutal will often give you the advantage over your opponent in lane.
The Spirit Walker rune is essential against compositions that have slows. Indeed, it will allow you to better cope with enemy kiting, and to reach your targets more easily thanks to the + 20% slowdown resistance bonus.
Mastermind is a good rune to finalize your build, if you are going to break down your lane and its turrets.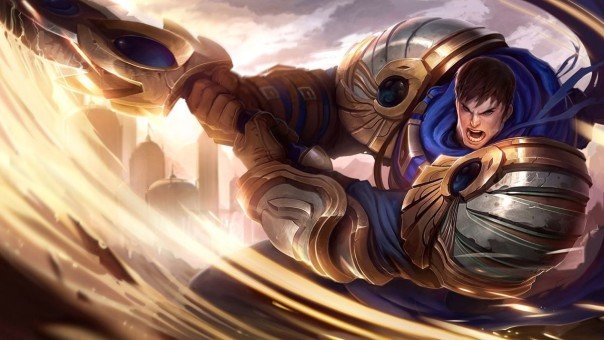 Garen Skill Build
The order in which you should maximize your skills. Note that for Garen, it can often be better to start with the first spell, Decisive Strike, to win a duel at level 1. Then you can get Judgement and Courage next to help sustain and harass.
Summoner Spells & Starting Objects
Mercury sandals are often the right solution for Garen's boots, since they allow you to cope with kiting set up by opponents. However, Tabi Ninja are more effective against an AD dominant composition.
Get Flash and Ghost for your Summoner Spells.
Item Build
The purchase of items for your champion will vary during each game, especially depending on the opponent's lineup. Below you will find equipment that is effective on your champion, in an order of priority which remains indicative. The objects in bold are safe values, on which you can rush in 90% of your games.
Black Cleaver
Yoomu's Ghostblade
Sterak's Gage
Death's Dance
Spirit Visage
Garen Tips & Tricks Wild Rift
Garen's first skill, Decisive Strike, counts as a Basic Attack. To optimize this champion, you will therefore have to use this skill as a self-attack reset. Work on your Auto> Decisive Hit> Auto sequence.
Follow our gaming page for more Wild Rift Guides.