Chapter 160 is mostly filled with the flashbacks about plans of Norman and Peter Ratri. The reason why Norman attacked the royal capital first was that he knew the Ratri clan won't work with the demons. William Minerva has been the largest shackle to the Ratri clan. He and his supporters led the cattle children to escape and also involved in the destruction of Lamda. Norman thought Peter can't possibly tell this to the queen.
But Peter, to protect the clan's honor, tells the queen everything about the escape of the children, destruction of lamda and asks the queen to forgive him and give him another chance. Peter promises the queen to bring those premium cattle children to her, if not, his head will be on plate. Well, it doesn't matter now, the queen is dead.
Also Peter is taking on a big gamble in the "take the opposite of the trail" thing, to find the base. While returning Emma's team meet Don, Gilda and Ayshe. Norman says something to Ayshe in demon language. They now hurry to meet up with Oliver's group too.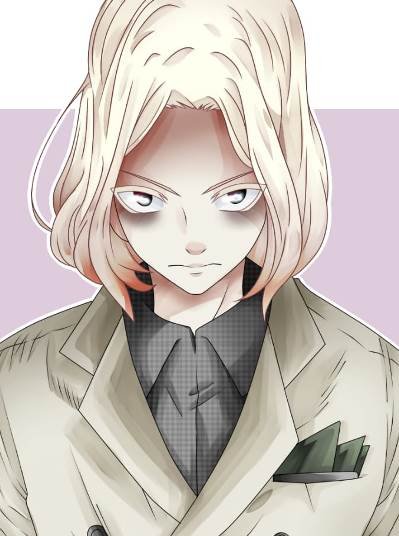 Meanwhile Gillian sees something disastrous, the Paradise hideout is a mess and the children are nowhere to be found.
A shocking end of the chapter.  In the next chapter, we will be finding out about the missing children of paradise hideout. Has peter already attacked the base and captured everyone or children have escaped safely somewhere else? We believe Oliver saw Ratri's army and evacuated the children before they can arrive at the base, these kids are intelligent and they must have found away. Emma's team will be reuniting with Oliver's team.
Ayshe may have attacked Norman just after seeing him because he had killed her father. But he probably said(in demon language) that he's sorry or to help the kids first and then she can try to kill him later if he wants to. Ayshe felt conflicted and clenched her fist because while she's still holding up the grudge against Norman, she's met Don and Gilda and heard Norman apologize or at least show some regret.
Both sides will be gathering soon, the endgame is here. The cattle children will now have to defeat their greatest enemy Peter Ratri. After this, the promise that Emma made with the demon god will be revealed.