Round 3 has begun and the mountains move. Purgatory's muscle-bound monarch, Toa Mudo has been making his entrance in the third round followed by Kengan's monster, Julius Reinhold. These two heavyweight fighters are going to show their combatant techniques and heavy blows in the upcoming fight. Even Lolong has acknowledged that Julius is powerful enough to overpower both Agito and Wakatsuki. Moreover, Toa Mudo has the honor of "The Beast of Destruction." So, who has the upper hand in this round?
In this post, we are going to discuss the predictions and, the release date of the next chapter.
Kengan Omega Chapter 72 Spoilers –
The previous chapter showed some interesting subjects. It started with the result of round two which displayed Albert as a winner. Rihito, on the other hand, was in poor condition due to poison and was getting choked. At least we were happy to know that Rihito has indeed improved since the tournament. More importantly, Purgatory fighters have started to realize that even the lower level Kengan fighters can give them a tough fight. In the next chapter, Julius will fight Toa Mudo, which was a kind of a given, otherwise, the author would be in a tight spot. If both of them fight any other fighter, it will have been a quick and easy ring out win for them.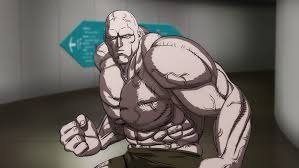 Also, we must not neglect Toa words, "Decide amongst yourself who the last four to fight will be", which means that he is confident in his win. So, he has calculated Purgatory with three wins in a row, and to win the overall tournament, there needs to be 7 wins. So, what makes Toa so confident against Julius besides Lolong's assumptions?
We are predicting that Toa Mudo will likely not be as strong as Julius but have some kind of technique to make it even out of odds. If we are comparing both fighters based on brute strength, then no one can stand a chance against Julius. He also mentioned in his statement that he has been evolving since the defeat and now he is powerful enough to surpass any technique. Therefore, the next chapter will cover the back story of Toa Mudo and his beast techniques.
Kengan Omega Manga Chapter 72 Release Date-
Kengan Omega Manga Chapter 72 will officially release on August 6, 2020. This is a weekly scheduled manga meaning that every 7 days apart we get a new chapter. Kengan Omega Manga Chapter 71 was released yesterday therefore next chapter probably releases next Thursday.
WHERE TO READ Kengan Omega Manga Chapter 72
Kengan Omega is the continuation of Kengan Ashura so you can read the latest chapter of the Kengan Omega Manga online. For the latest chapter, you have to wait as soon as it is released on the official website for Kengan Omega MangaStream. You can also read Kengan Omega Manga from the MangaFreak website or MangaDex website.