As expected, Maki is quick-witted. She actually knew about Kaguya having a crush on Miyuki since the very first beginning. Now the relationship between these two girls is quite improved. We see in this chapter Kaguya and Maki talking about sex and thinking about to what ends lust drives men crazy.
We also see Kaguya getting confused about whether what she actually should do if she somehow gets involved with Miyuki sexually. Even though they are dating, someday this needs to get clear. She tells Maki how Hayasaka warns her about lust driving people crazy and that all men are animals.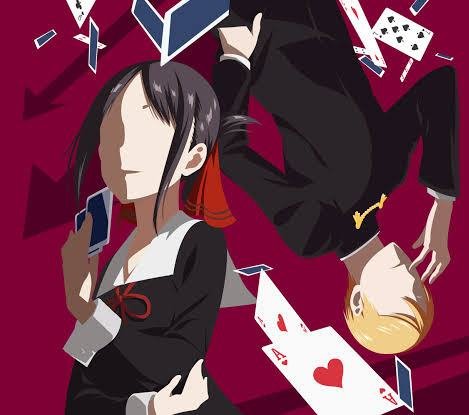 Their conversation continues in this manner, and we see Kaguya doubting that Miyuki would hate her if she refuses to have intercourse with him.
Next, we see Maki asking directly to Miyuki and Ishigami about their point of view. Miyuki and Ishigami both calm explain their perspectives and thus Maki gains a vague idea about the world of sex, man and desires. In addition, we see the entrance of love detective Fujiwara which is quite short-lived. Since at this moment, Maki begins plotting how she can actually steal her man (Tsubasa) back from some girl (Nagisa) using predatory tactics. Fujiwara this exits the scene without saying anything. Thus we can conclude our poor love detective is terrible when it comes to matters of infidelity and affairs.
Finally, even Miyuki thinks about the possibility of having sex with Kaguya. This is quite a scene and from this, we can expect an intimate scene between them. What about Maki and infamous Tsubasa. We know that Nagisa is with Tsubasa and what if she may actually get pregnant? What about Maki then would she still continue to chase Tsubasa? Well, we can definitely expect a good plot in the upcoming chapters. Not to forget the title being ABCs of men and women "Part 1". This tells the next chapters would be in continuation of this.
Stay tuned with us and uncover Kaguya-sama wa Kokurasetai. Chapter 170 will be out soon. Feel free to blast into the comment section with your theories.
We will upload the Raw Scan images as soon as possible. Stay Tuned.