Animal Crossing: New Horizons is a real-life simulation video game, and just like the real world, it has a renowned DJ named as K.K Slider. He is a dog who had appeared in all previous and made the players grooves on his music. In New Horizons, he plays 95 songs and visits your town every Saturday as long as you have at least a 3-star island rating. But, do you know he has some secret songs that can set a blaze on the stage.
Secret Songs in Animal Crossing New Horizons
To hear the songs, you have to request him by specify him the name of the songs. Before that, when K.K. Slider comes in town, go and start a conversation with him. He will probably ask if you want to see an encore. Respond to him by saying " "I'd love that!" then he will ask you for a song name by replying "Gimme that one song."
A Keyboard screen will come up to enter the song name you want to hear, and we have the list of those secret songs that you may find interesting hearing them.
K.K. Slider – Animal City
Animal City might bring back some good memories for you. It is from the city mentioned in Animal Crossing: City Folk for the Wii.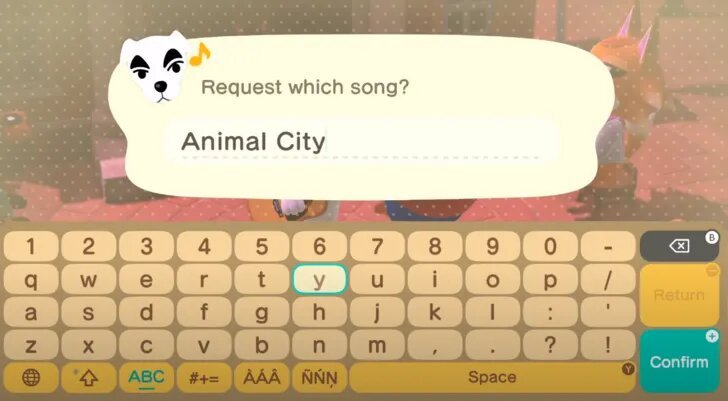 K.K. Slider – Drivin'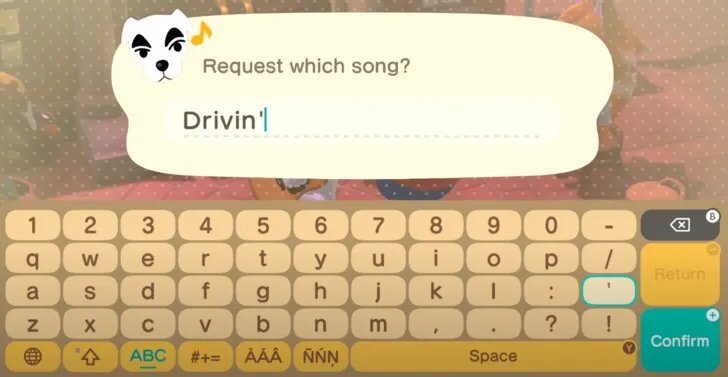 This is one of the two songs that you could play in Animal Crossing: New Leaf after entering an invalid song request. It was not obtainable in the game, but you can request it not in the New Horizons.
K.K. Slider – Farewell
It is the second song that was not obtainable in Animal Crossing: New Leaf, but available in New Horizons.
K.K. Slider – K.K. Cruisin'