Linux users are always in a dilemma if a video game will run on their system. Now that Juno New Origins has rolled out of Early Access and globally released for PC, folks are wondering if the game has Native Linux support. A lot of devs, especially small indie studios, do not include multiple platform support in their games. There are various reasons behind this decision. Tweaking and porting the game to another platform takes time. Anyways, if you also wish to play the game on your Linux device and are looking for more information about this topic, then you have come to the right place.
Juno New Origins is a brand-new space exploration sandbox video game. The game has spent around six years in Early Access development, so it will not be too far-fetched to call it one of the best games in the genre. Players have a vast array of options and customization settings. You can craft spaceships of all designs and launch them into space. Then, you can take control of the ship and explore 3D planets. Windows PC users have already started doing so. Now, Linux users are wondering if they will get to do all these things anytime soon.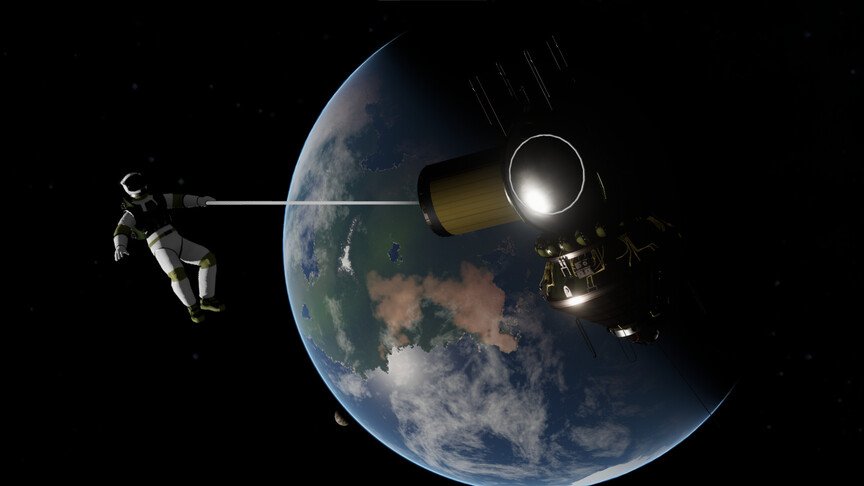 Juno New Origins Native Linux Support: Is it available?
At the moment, Juno New Origins does not have Native Linux Support. This is disappointing news for folks who only have this operating system on their PCs. But since Juno New Origins is not compatible with the native version of the OS, you will need to use other methods to run the game. Fortunately, there is a way through which you will be able to play Juno New Origins on your Linux PC. To do this, you will need to use Proton. Several players have confirmed that the game runs flawlessly through this compatibility layer.
Now, if you don't wish to use Proton, then you will need to wait for a long time before the game becomes officially supported on Linux systems natively. Though, this is not yet confirmed if the game will ever be compatible with the OS. The devs have stated that they have no current plans for such a release. So, using Proton is your only option if you wish to enjoy this space exploration sandbox. Well, this brings us to the end of this article. Stay tuned to Digi Statement for more such gaming guides.