Shane Dawson and Jeffree Star's make-up collaboration debut was quite hyped on Thursday; as a result, their website crashed before the Conspiracy Palette even officially went on sale. People who were looking to purchase the cosmetics took to twitter to address the issues.
Jeffreestarcosmetics.com refused to work for most customers, Morphe and Beautylish became the top two options to purchase the limited edition immediately.
Conspiracy Palette,
Pig Hand Mirror Bundle,
Shane X Jeffree Conspiracy Velour Liquid Lipstick,
Controversy Palette Bundle
Conspiracy Master Collection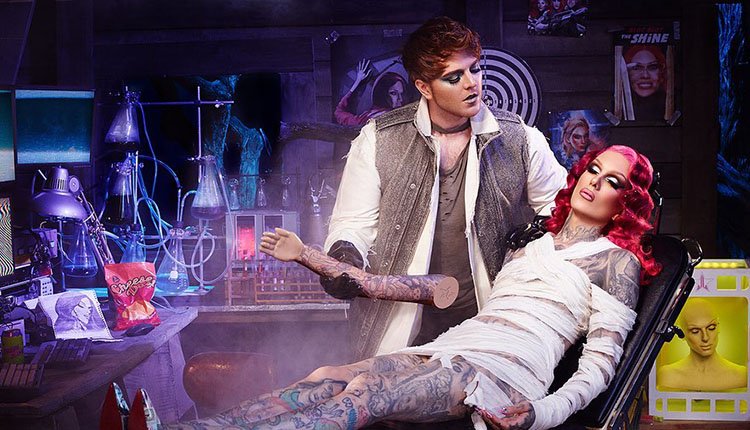 Check out some of the complaints of the angry netizens;
https://twitter.com/unt1tledfeeling/status/1190335046495985666
#ShaneDawsonXJeffreeStar
Everyone else: yay got my Shane Dawson palette!
Me clicking refresh every two seconds: pic.twitter.com/asESkEzf7A

— ari5ana (@ariana_zlata) November 1, 2019
FOUR MENTAL BREAK DOWNS, THREE FETAL POSITIONS, TWO JEFFREE WHAT THE FUCKS, AND ONE VERY LONG ETERNITY LATER😭😭😭 #ShaneDawsonXJeffreeStar pic.twitter.com/JO1Qz8bek6

— Desiree✨ (@makeitrae_n) November 1, 2019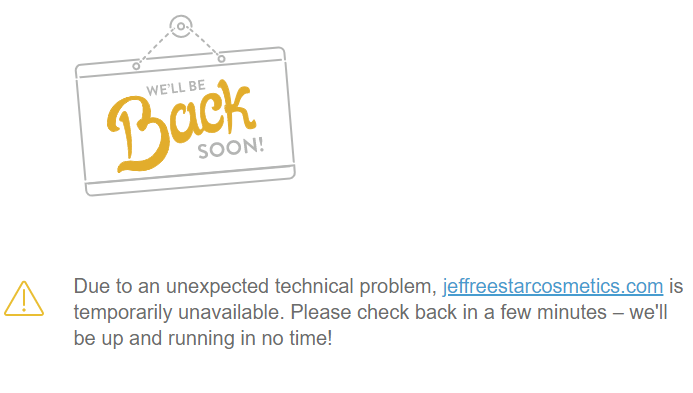 When I see people were able to order and I've been waiting on the crashed site for 2 hrs: #ShaneDawsonXJeffreeStar pic.twitter.com/b51QwZBlnY

— 🖤PrincessMaz🖤 (@Maddy_Maz) November 1, 2019
Me spending almost 2 hours and knowing I won't even get the pallet but still try #ShaneDawsonXJeffreeStar pic.twitter.com/n3UrdpW1Xn

— tooturntKarla (@iKarlies) November 1, 2019
https://www.instagram.com/p/B4TDXOmlGzq/?utm_source=ig_web_copy_link
#ShaneDawsonXJeffreeStar is currently trending in the USA. More than 175k tweets are already posted with the hashtag. Well, Jeffree star also commented about the website crash and assured everything will be back to normal soon.
We are waiting for the website that hosts our store to be fully restored, this is out of my and #JeffreeStarCosmetics control as we wait 🤯 I'm so sorry everyone! This is the craziest launch of my fucking life!!! #shanedawsonxjeffreestar https://t.co/lv8BN1BAxv

— Jeffree Star (@JeffreeStar) November 1, 2019