VR games have been making continuous progress lately. Although the tech is still far from becoming mainstream, it surely is heading towards a promising future. Games like Half-Life: Alyx, Beat Saber, Blade & Sorcery, and Jamie's Toy Box are just some from a list of many, empowering the goal toward better VR games. One of the titles this article is focused on – Jamie's Toy Box, is a much recent addition to the ever-expanding list of VR games, released just on April 11th, 2023. Sitting at a "mostly positive" review on Steam, it falls more on the casual side of game titles. And this makes it an exciting contender for a PSVR 2 release. But is it coming to Sony's virtual reality headset club?
Like the game itself, the PSVR2 is also a recent release, marking its debut on February 22 of this year. Due to it not being backward compatible, right now its library of games is kind of limited but not empty. Sony has confirmed in its ultimate FAQ section that there are more than a hundred titles in development for the headset. Furthermore, there are already more than thirty or so games available for the accessory, some of them being Before Your Eyes, Thumper, Tetris Effect: Connected, Resident Evil Village, and more. As you can see, developers are not leaving the VR behind and Sony is dead-set on making this accessory a mainstream headset. So, what about Jamie's Toy Box release for the PSVR2? Well, let's find out!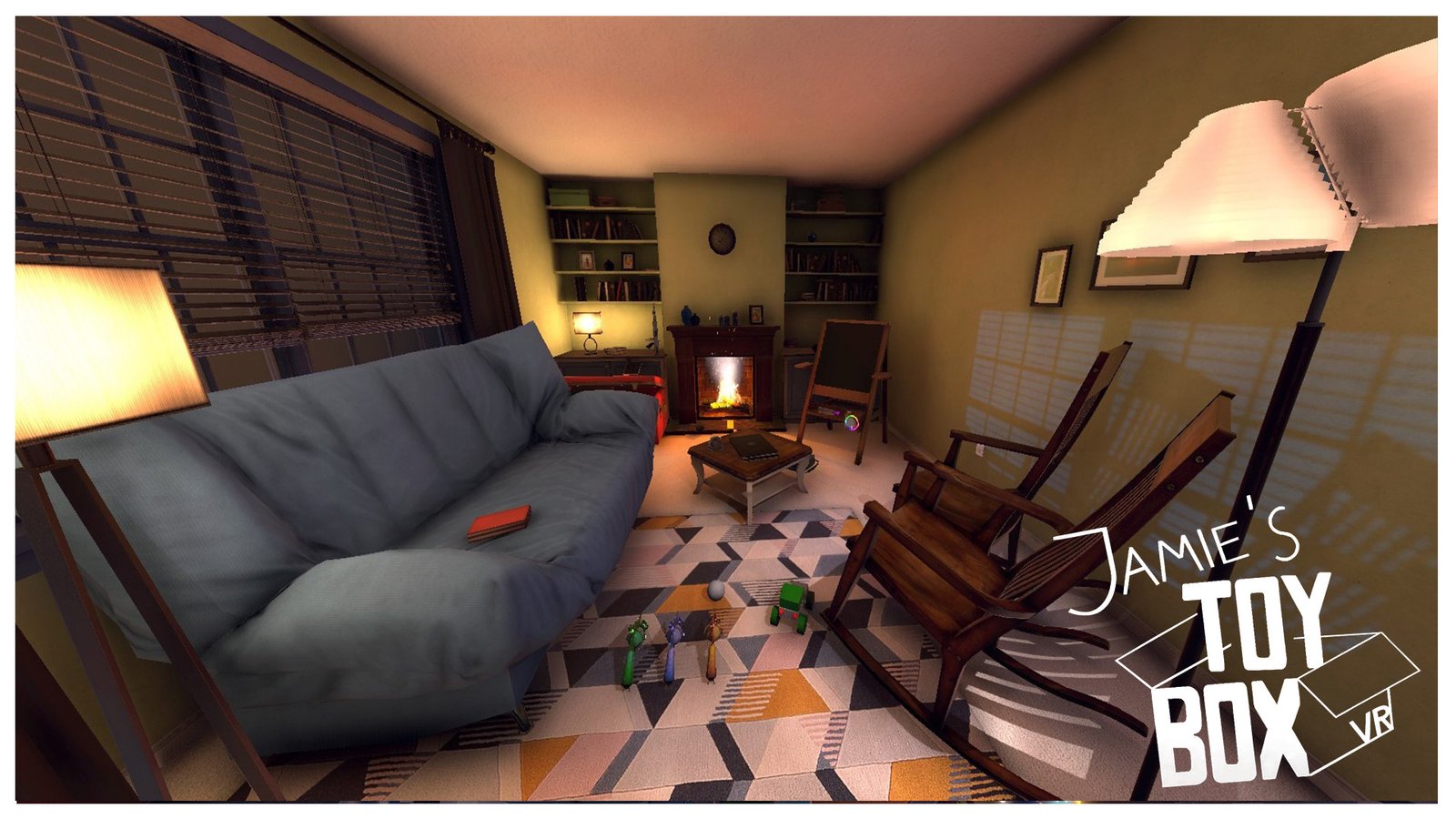 Jamie's Toy Box PSVR 2 Release Date: Is it coming
The possibility of Jamie's Toy Box coming to the PSVR 2 is currently unknown. The game was made by three developers and porting a game to another VR environment is not an easy task. Plus there are other factors to consider here. VR and VR games are niche markets. Even more niche than sports games. The PSVR 2 itself costs a whopping $549.99. That's almost equal to the PS5 itself. Right now, the PSVR 2 is a luxury for many. It's a great VR headset with cool features and all, but only a few people will be coughing up their money to buy it when the library selection itself is not that impressive. Additionally, as per many sources, Sony has cut their PSVR 2 production by 20% for this year. All this makes it harder for the developers to find a major reason to port their game for the PSVR 2.
This isn't to say that the game will never come to the PlayStation VR 2. VR may be a niche market but it's a growing one. If in the upcoming years, the tech becomes more affordable and feature-rich then we can see an influx of titles. Maybe Jamie's Toy Box can be one of them. Right now, if you want to enjoy the game, you will have to satisfy yourself by playing it through Steam on Oculus Quest 2, or the Rift S, etc. It's a free game, though. So you don't have to worry about wasting your money or any such regrets.
Anyways, if we get more information on the game's release on PSVR 2, we will update this article at the earliest. Don't forget to bookmark DigiStatement to get the latest updates on all the happenings going around in the world of gaming.