The smartphone industry is among the most competitive spaces out there in the technology junction. There is not a great deal of hardware that differs in the most capable flagships or even the entry-level offerings. The onus then lies on manufacturers to ensure customer satisfaction with good in-hand experience, fancy in-built features and timely updates. As much as enthusiasts like to shift from one smartphone to another for the better, everyone likes a long-lasting machine. Hence, a large chunk of the audience shows affection to brands that keep providing new updates. Talking about updates, Mi is closely inching towards their target of globally distributing stable MIUI 12 updates. However, while they are at it, they will have another minor issue to address. The Floating Window feature that MIUI provides hasn't been functioning up to the mark while using messenger like apps.
Apps opening in background when being accessed via Floating Window 
It is very often we notice when Beta versions of Operating Systems are circulated early on, various issues arise. Some functions do not work at all, some work in an erratic manner. As time goes on, smartphone brands eventually find out ways to fix these minor bugs and issues. The latest of these troubles is being faced by those operating on the new MIUI 12. As soon as the users access the Google Messages app or a messenger app via the Floating Window feature, the app suddenly opens in the background. Now, yes this is not the most problematic issue witnessed, but unfortunately, it completely defeats the purpose of the feature. A similar issue was noticed with Poco phones almost a year back as well. Back then, phones that were receiving leftover updates for MIUI 10, on devices like Mi Mix 3 also struggled with this problem.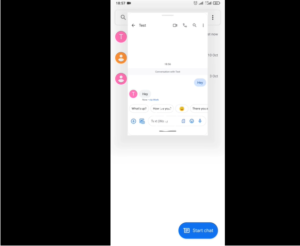 A possible reason for this could be that the MIUI Optimization option in developer's settings might be off. If you try turning it on, your issue might just get resolved. We found users on Reddit suggesting devices including the likes of Mi Note 10, Poco F2 Pro, and Redmi Note 8 and 9 alike. Well, we expect Xiaomi to respond soon with an update that fixes your issue. Hopefully, they already have prepared one.