Under the Waves is one of the adventure-rich story games that heavily emphasizes on an exploration of underwater bodies and tells the story of a professional diver Stan who is looking to start a new life by leaving behind his painful past. The game was revealed at Gamescom 2022 and is published by Quantic Dreams, the same people that have worked on Detriot: Become Human. So far the game looks good and if the final product turned out to be like the trailer, it will no doubt be a successful game. Seeing the cartoonistic art style and visuals, it gives the impression of a Switch game, which makes us wonder- Is Under the Waves coming to Nintendo Switch? Continue reading the article to know more about Under the Waves and the platforms it's releasing for.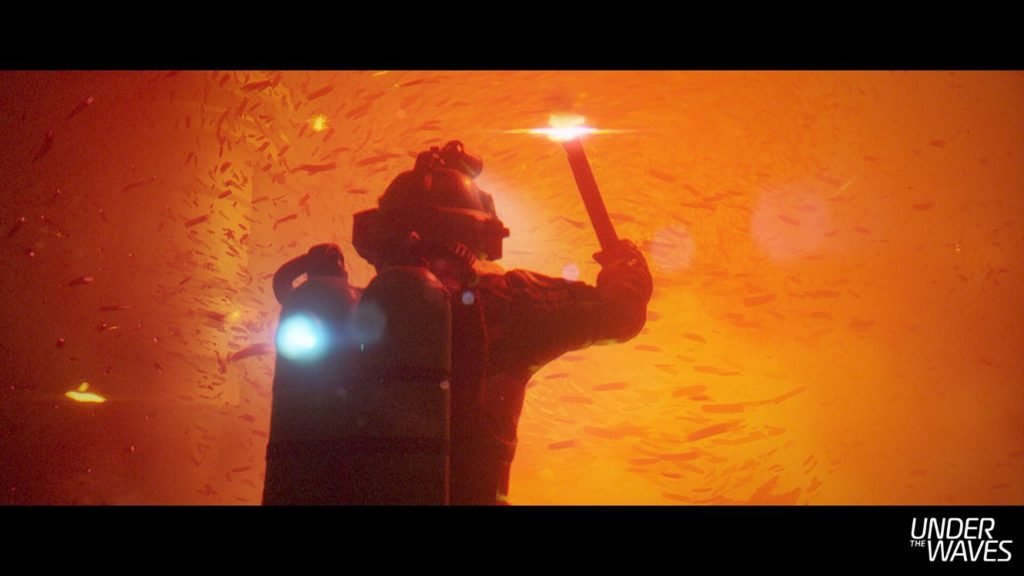 Under the Waves gives an impression of loneliness and one can feel it just by listening to the main protagonist's statements and dealing with themes of grief and self-isolation. As for the gameplay, you can expect a great amount of exploration as you can see him driving a submersible underwater and looking for something, although we have no idea what as we aren't told about his personal struggles, we'll know once the game fully releases. The level design and the general underwater environment looks breathtaking along with other areas like retro-futuristic facilities. So far, the game is looking promising and we can't wait to savor it.
Is there an Under the Waves Nintendo Switch Release Date?
For those who are looking forward to experiencing Under the Waves, you're in luck as it's coming for both old and new-gen consoles. The game will be released on PlayStation 4, PlayStation 5, Xbox One, Xbox Series X/S, and PC. As for Nintendo Switch, sadly it won't be arriving on it according to the trailers and the official website of the game. The reason being is that getting the game to work on Switch will require more resources and given how complex the game is, according to the trailers, it'll have trouble maintaining 30 FPS, which is the bare minimum for Nintendo Switch. However, there are still chances for this title to be made available on the Nintendo Switch, so we will have to wait until it is released officially.
Release Date of Under the Waves
Sadly we don't have any exact date on when Under the Waves is releasing, however, the trailer of the game suggests that it's arriving in 2023 at some point. As for the PC platform, it will arrive on both dedicated platforms like Steam and Epic Games, which is a piece of great news and will give players the freedom to choose from the available options.
We hope that you enjoyed reading this article, stay tuned for more updates about Under the Waves, news, and more at Digistatement.