There's something about the souls-like games that offer a challenge and combined with brilliant mechanics and lore can make it more immersive. Another's Crab Treasure is one of those games that brilliantly manages to do all of it and based on the gameplay preview, the art style, and the new underwater setting, we can say the game is executed very well by the devs. Aggro Crab, the developers behind the new title assured players that there'll be many new QoL features to be added in the future, which seems exciting.
Given the curiosity of souls fans, many are wondering if they'll get to play Another Crab's treasure on PlayStation and Xbox consoles and we are here to share all of the details about the game and if they'll be coming to the abovementioned platform. Continue reading the article to know more.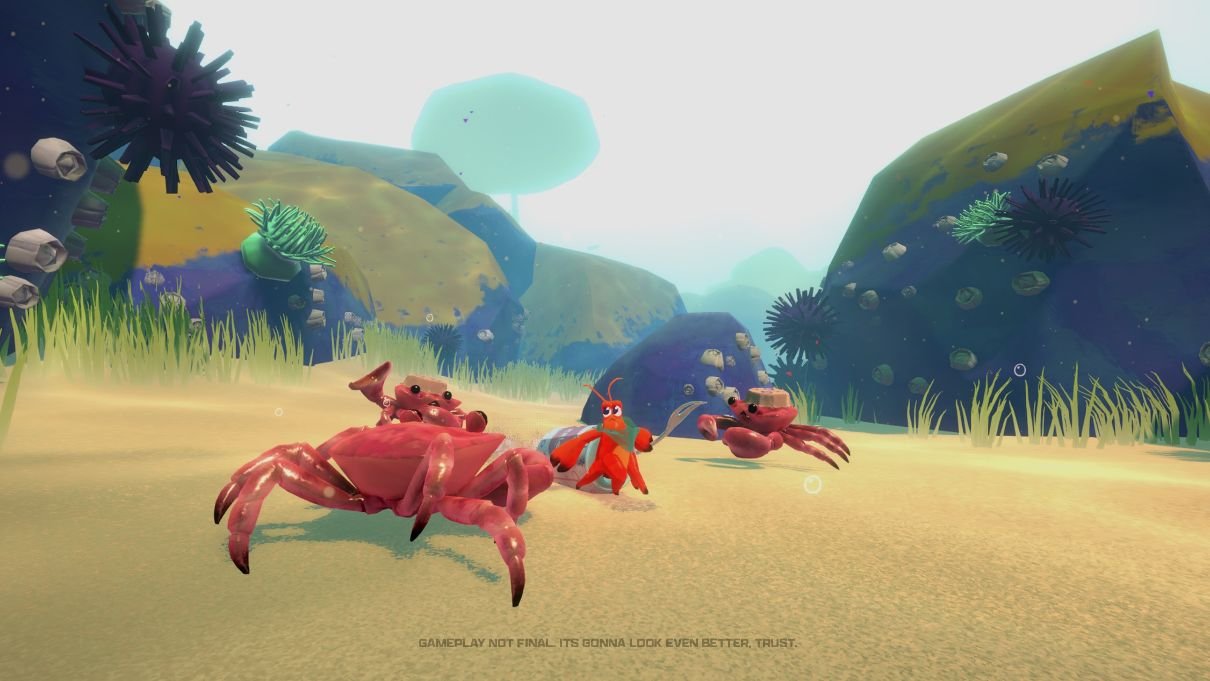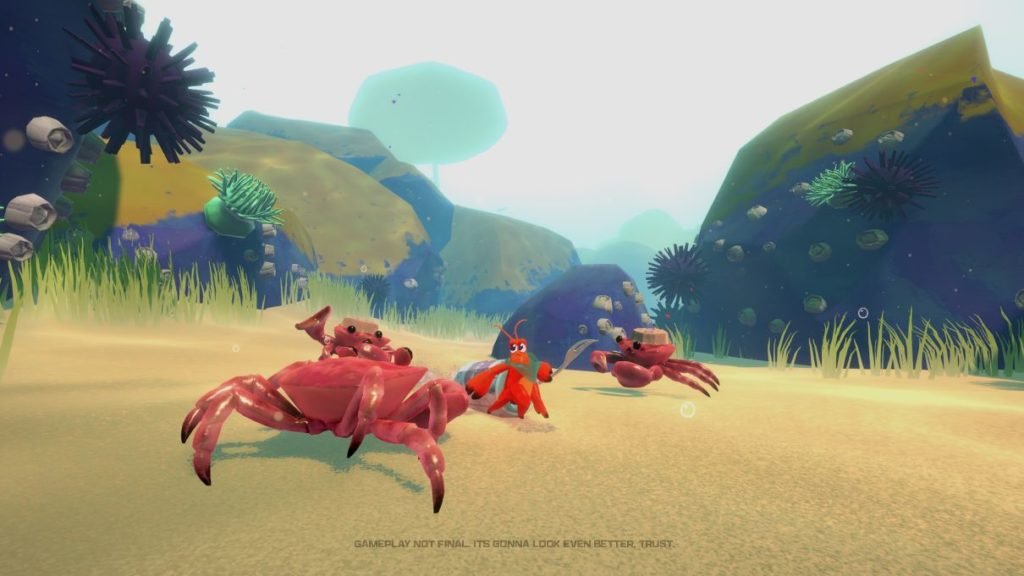 Overview of Another Crab's Treasure
Another Crab's Treasure is a new souls like game that put you under the role of Krill, the hermit crab who is on his journey to get back his repossessed shell and discover the mysteries of the polluted ocean. As it features underwater settings, you'll encounter various types of aquatic enemies like enemy crabs, stingray fishes, and sea horses and engage them in souls like combat with dodges, punishing difficulty, and lock-on. Another interesting mechanic that Another Crab's Adventure has is you can wear the trash around you like armor that'll protect you from attacks from huge enemies.
As you further progress into the game, Krill can learn some of the advanced combat techniques from denizens of the sea which will help you deal damage to stronger enemies. You'll see many hub areas in the game with unique level designs such as sandcastle cities, coral reefs, kelp forests, and even the unforgiving darkness of the deep-sea trenches. To make the game more enjoyable, devs have balanced the difficulty level that casual & hardcore players can enjoy. Players who prefer a less frustrating experience can use the assist option and veteran souls-like players can also tweak it to make the game more brutal, just like how they're meant to be played.
Release Date of the game
The game includes brand new ideas in its gameplay and makes it a refreshing experience that we players can't resist and want to get it ASAP. Sadly Aggro Crab hasn't disclosed the release date of the game and based on the Steam listing's page, it is expected to be out somewhere in 2023. We'll update the article as soon as new information is revealed.
Is Another Crab's Treasure coming to PS and Xbox consoles?
Another Crab's Adventure's brand new ideas make it stand out from the rest of the souls like games like Elden Ring, Dark Souls, etc, and players have shown their interest in experiencing it. Much to our dismay, it won't be coming to PS4, PS5, Xbox One, and Xbox Series X/S, at least for now. It is currently planned for PC and Nintendo Switch. If it's a timed exclusive, we can expect it to release a year after the original release on PC and Switch, however, this is only speculation on our part and isn't confirmed so take it with a grain of salt.
We hope that you enjoyed reading this article, stay tuned for more updates about Another Crab's Treasure and other news at Digistatement.