Weird West is the upcoming action-adventure Role-playing game, currently under development from WolfEye Studios and to be published by the well-known publisher in the video game community, Devolver Digital. This game is all set to release on March 31st, 2022, and is currently available to pre-order also. As Devolver Digital revealed the gameplay trailer of this game, it won the hearts of many admirers. However, as per usual, many game fans wonder whether this game will be released on Nintendo Switch or not. If you are also having a similar doubt in mind, continue reading this article till the end.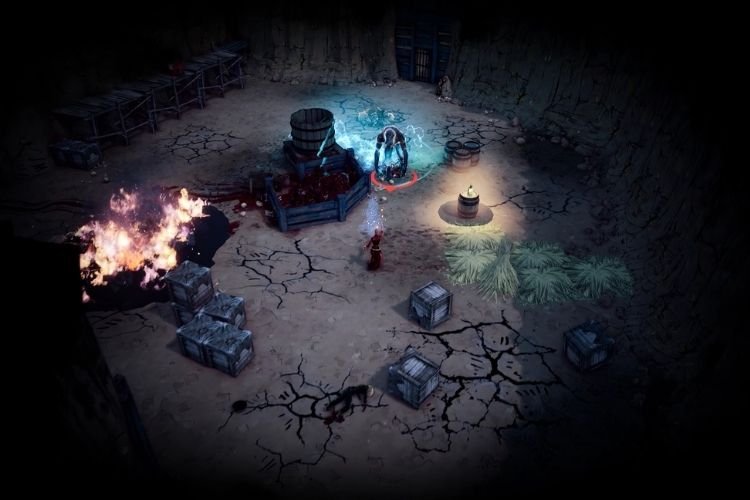 Weird West is the game that will give you a different ending every single time you will play it. This game takes you on the journey of a group that includes different atypical heroes. You will go through the journey of each hero at different stages in the game that will converge in the final chapter at the end. Each hero has a different story and journey that you can experience. However, the destiny of your hero or of the story will be highly dependent on the choices that you make. Coming back to the main topic, here is everything you need to know about the release of Weird West on Nintendo Switch.
Weird West on Nintendo Switch: Will it be releasing?
If you have visited the official website of Weird West or have seen the Gameplay trailer of this game, you must already know the answer to this question. All the official sources confirmed PC, PS4, and Xbox One as the only platforms on which Weird West will be available to play. Apart from these platforms, it will not be available to play on any console including Nintendo Switch. This news is also a bouncer for the PS5 and Xbox Series X|S owners as Weird West is not coming to ninth-generation platforms too.
Nintendo Switch is one of the most popular video game platforms at the present. And it witnessed a high demand because of its hybrid nature that allows its owners to play the game on the go as well. Not launching Weird West on Nintendo Switch is quite a big decision from Devolver Digital. However, if officials change their minds in the future, and plans to port this game to Switch, DigiStatement will update you about that as well. Until then, stay tuned.
Don't forget to check out: Is there a Stray game Xbox Series X/S, Xbox One & Nintendo Switch Release Date