Warhammer 40K: Space Marine 2 is a grim third-person shooter that perfectly executes the story, factions, and unforgiving future and brutality of war. The first Space Marine game did well in gameplay, futuristic atmosphere, and high tech future that rivals its real-time strategy series and became an instant hit in 2011. After a decade, the sequel was finally announced and many fans are looking forward to the experience and what it has to offer them.
Those who own the previous-gen consoles like PS4, Xbox One, and Nintendo Switch wonder if Warhammer 40K: Space Marine 2 will drop as the console shortage is still prevalent. Continue reading the article to know more about Warhammer 40K: Space Marine 2 details and if it'll come to the abovementioned console.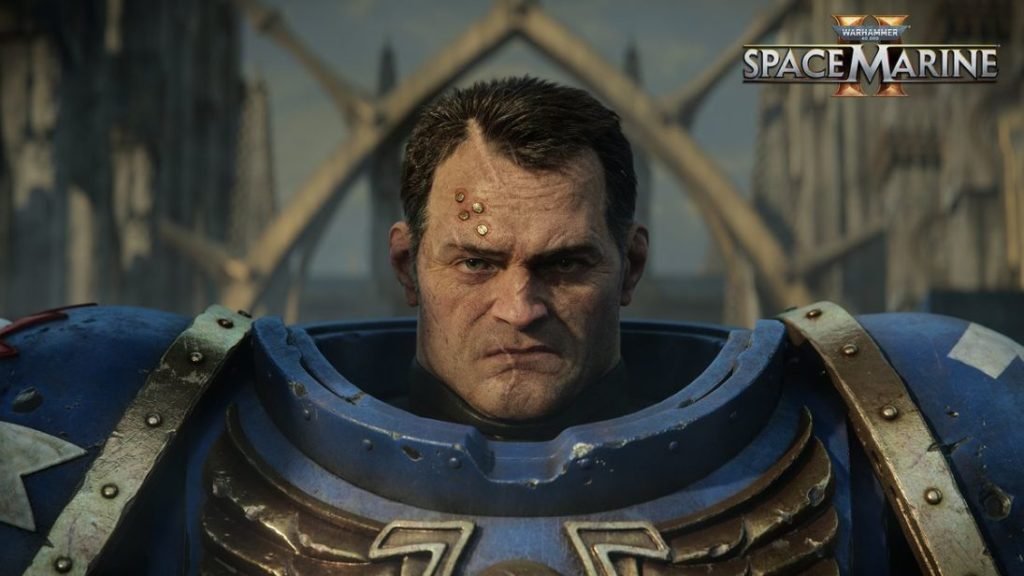 Details of Warhammer 40K: Space Marine
Many fans' expectations are high given just how amazing the first Warhammer 40K: Space Marine was that allowed players to slaughter enemies. Based on the trailers that were premiered at Game Awards 2021, we got to see the gray world full of dread and gross-looking Tyranids roaming around the land and cutting down imperial guardsmen before a trio of emperor's guards in heavy armor shows up, and slaughters the nefarious creatures.
Gameplay
The recent development trailer of the game also reveals key detail of what the fans can expect from the sequel. The game looks way more impressive according to small tidbits of gameplay shown in the trailer where players are faced with massive hordes of enemies, traversing through an intense open world with a lot of chaos and destructible buildings that add to the tension and offer the best galactic warfare experience the books depict in the gameplay trailer. One thing we can say for certain is this will be a heck of a game that has the potential to bag the game of the year award as long as it delivers the same product as we saw in the trailer.
Is Warhammer 40K: Space Marine 2 coming to PS4, Xbox One & Switch?
Saber Interactive is aiming to deliver a solid AAA experience with Warhammer 40K: Space Marine 2 and based on the end of the trailer, it shows, that dynamic lighting, well-detailed characters, beautiful environmental design, and a huge number of enemies will be a part of the game. All of you now have this question: Is this game coming to previous-gen consoles like PlayStation 4, Xbox One, and Nintendo Switch? Sadly, it is not as its intended releases are directed towards PlayStation 5, Xbox Series X/S, and PC, given their advanced capabilities and the new engine that the game uses. However, if the game is announced for the mentioned platforms in the future, we will update this article accordingly at the earliest.
We hope that you enjoyed reading this article, stay tuned for more updates about Warhammer 40K: Space Marine 2 and other details at DigiStatement.