If you're into bikes and like to pull off deadly stunts while looking good, Supercross 5 is the game that'll let you race challenging tracks and will test your skills. Like every other sports racing game, you get to drive some of the most prominent bikes from real-life manufacturers like KTM, Suzuki, Honda, Yamaha, and Husqvarna. To add more depth to the game, Supercross 5 included a few new things that bring a lot of diversity to the gameplay such as 2 stroke bikes that are very popular among the supercross community along with the quality of life improvement that makes it better.
Now that the game is announced for PC(Steam), Xbox, and PlayStation platforms, fans who use Epic Games Store and Nintendo Switch are wondering if they'll get to play it as well. In this article, we'll be briefing you about every single detail about the game and if Supercross 5 will come to the abovementioned platforms. Continue reading the article to know more.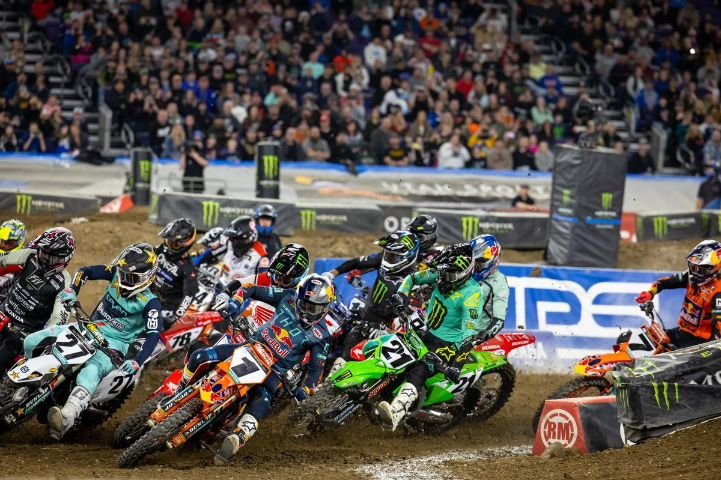 Features of Supercross 5.
To make your biking experience more memorable, devs of Supercross 5 added a few new content that makes the game more enjoyable and super fun to play when you're taking a break from competitive races. You can roam around in the compound alone or with your friends and enjoy riding with them. The game also added new tracks from different locations that you can immerse yourself in, along with cross challenges and collectibles that players can complete to unlock additional items and gears.
Like any aspiring racer, you can compete with some of the best racers in career mode, grow your career, defeat your rival racers and aim for the highest spot as a professional racer. If you're new to the game and have a tough time getting the basics right, the game offers on-screen tips that you can use to follow through and learn as you drive. So, what are you waiting for? Add it to your wishlist as the game will be officially released in March 2022.
Is the game coming to Epic Games Store and Nintendo Switch?
According to the official website of Supercross 5 and the trailers of the game, it is currently planned to be released on PC(Steam), PlayStation, and Xbox platforms for both newer and older generation consoles. It is a strong indication that the game won't be coming to Nintendo Switch and Epic Games Store for the moment. This is mainly because we believe the Nintendo Switch isn't powerful to handle a game of this scale and Steam already has the exclusivity rights for making the game available on PC, so there is no chance that it will be coming to the Epic Games Store. However, if we get a release date for the above-mentioned platforms, we'll update you as soon as possible.
We hope that you enjoyed reading this article, stay tuned for more updates at Digistatement.