Monark is one of the most hyped upcoming RPG titles in development by the creators of the award-winning title Shin Megami Tensei. NIS America revealed that the game will be released on major platforms like PC, PS4, PS5, and Nintendo Switch. The art style and character design share the same resemblance as popular Shin Megami Tensei and Persona games, with in-depth role-playing mechanics that tell a compelling story. Currently, the preorders of the game are still going on and if you wish to buy it, you can do so here.
The game will include both English and Japanese voiceover to cater to both audiences, who can experience the brand new tale and atmosphere of Shin Megami Tensei and Persona games. Read on more to know more about Monark, its release date, and every detail concerning the game.
Story of Monark
The story of Monark revolves around various characters that play a big role in the unpredictable story of the game. In the first reveal, we saw Kurama Hitotsubashi, who takes over the position of student council president after the previous member, Hinata Nozomi was relieved of her role.
Subaru Ikariya is another key character in Monark who is a first-year student at Shin Mikado Academy and loves to read about dark arts and the occult at the library every day. He's also been harassing fellow students by claiming that he's involved in the bizarre events that are taking place in Shin Mikado Academy. Hayate Tsumabuki is an instructor who teaches in the academy and many students admire him for his gentle demeanor.
In the Monark trailer, we also saw two Tono twin sisters, Akane and Sumire, both sisters have opposite personalities, while Akane exudes an innocent vibe, Sumire is flirtatious. We also got to see the last adversary whose identity is unknown and is covered in a black silhouette.
Gameplay
Like Shin Megami Tensei, Monark also brings back the faithful turn-based combat system, whenever you use demonic powers of your authority, your MAD gauge rises. Players have to make calculated moves that include elements of risks along with choosing combat tactics wisely. Monark also allows players to freely explore Shin Mikado Academy shrouded in mist, but be careful as roaming near it can drive you mad. You are tasked to defeat Pactbearers, for that you have to search the area for special phone calls that lead to the otherworld.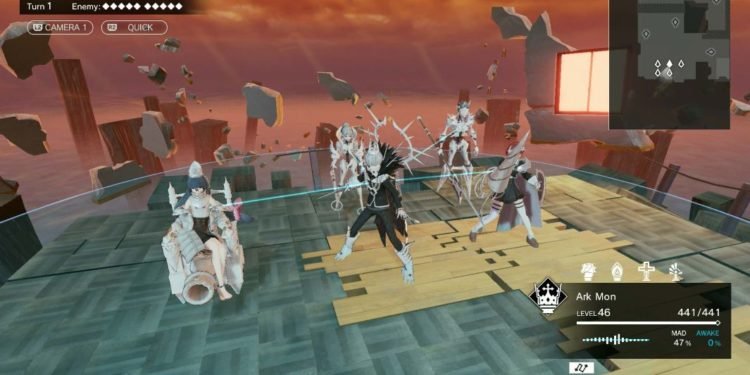 Another interesting feature Monark introduced in the game is the EGO system which you can use to strengthen your sense of self. Depending on the choices in which players have to make and by strengthening that desire, they can modify the appearance and abilities of demonic beings.
Release Date
According to the official website of Monark, the game will officially release on February 22 in North America and February 25, 2022, in Europe for Playstation 4/5, PC, and Nintendo Switch. Sadly there's no mention of the release date of the Xbox platform, but if it's officially announced in the future, we'll keep you updated more about the game.
Here's the first trailer of Monark that shows the first look at the game and what it's like.
Stay tuned for more updates at Digistatement.