Another futuristic game developed and published by Toylogic and Skybound Games. Glitch Busters seems to be perfect as it ticks almost every box in the creativity section. In this article, we will discuss Glitch Busters: Stuck on You Xbox One and Xbox Series X/S Release Date, platforms, and every other relevant detail about the game you should know before it gets fully launched. Glitch Busters is a multiplayer shooter and action game that tells the story of a world where advanced AI and other programs are attacked by viruses that threaten to shut down everything linked to the internet. The only line of defense between them and their goal is the glitch busters, who are emoji and cartoony-looking characters. The game is set across six cartoony exotic worlds with different missions and stages in them, including an active volcano and a sky-high metropolis.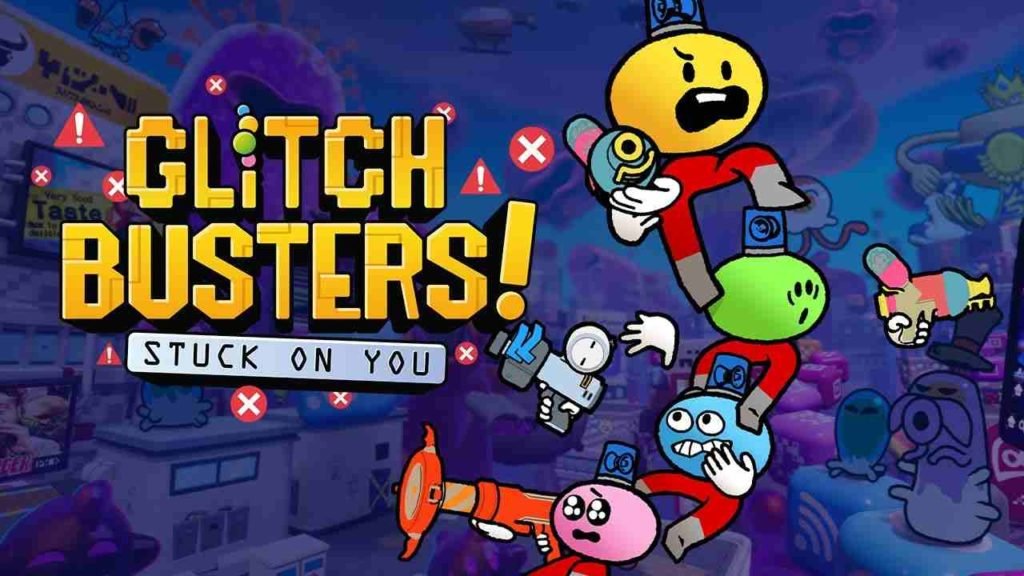 The game scenes are not repetitive and there are always enemies attacking. But not to worry, as players have different grades of weapons, from pistols to rocket launchers always equipped with unlimited ammo. Teamwork is greatly emphasized as players sometimes have to vote on which weapon to upgrade for collective use. Four players are matched and assigned to tackle each virus and they combine their individual upgradable skills to achieve victory. Also, they can add up their skills and vehicles to create a huge powerful robot to tackle viruses that cannot be easily defeated with regular weapons. With their magnetic feet that aid stretching and balance, players can move from ingame locations like the Review Mountain to Tube City without stumbling over each other. Glitch Busters can be played solo with three computer-generated teammates, or with friends via online multiplayer co-op mode. Will the game be released for Xbox One and Xbox X/S Series? Let's find out.
Glitch Busters: Stuck on You Xbox One and Xbox Series X/S Release Date
Toylogic and Skybound games recently released a minute-long trailer for the game. The trailer is embedded with lots of information we crosschecked with other official sources. From the info we gathered, Glitch Busters will be released for Nintendo Switch, PS4, and PC via Steam. The launch date for these platforms and the game itself is yet to be announced. Surprisingly, Xbox One and Xbox Series X/S were left out from the platforms the game will be launched for. However, should the publishers include them later, we will let you know.
Stay in touch with Digistatement for updates on Glitch Busters and more, and kindly share this article with friends in your gaming community.