If you ever wanted to experience a dark fantasy game with unparalleled cinematics along with a great story, Diablo Immortal is the game that'll get you hooked in the game. It improves upon Diablo 3 and refines every element of the game. The animations, combat, and visuals are technically impressive, especially for mobile devices. It's an action RPG game where you can pick from six different classes, each offers its own unique skill set that allows players to create their own playstyle and destroy monsters in a creative manner.
As the previous Diablo games have received ports for multiple platforms like PC, Playstation, Xbox, and Nintendo Switch, many are wondering if Diablo Immortal will receive one and we'll clarify every single detail about the game and if it'll release on other platforms.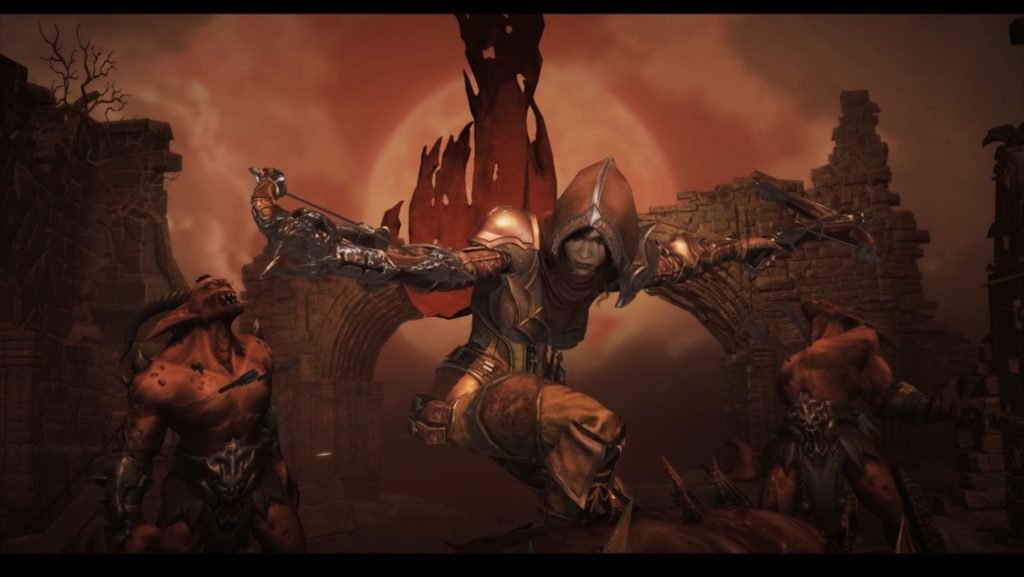 Details of the game.
Created by Blizzard Entertainment, Diablo Immortal serves as the fourth installment of the popular franchise and captures the essence of previous Diablo games very well. Like other games, it features an overhead view camera where players can see their characters from an upside view and control them in real-time. Combat is more fluid and enjoyable thanks to its intuitive touch screen controls, many have praised how well Diablo Immortal presents the story and is much better than Diablo 3. The game is currently in beta testing so users who are curious about the game and want to try it out can pre-register for the game on iOS and Android devices to gain early access.
The game has microtransactions where players can buy unique items that give you an advantage when fighting tougher enemies, so if spending money is not an issue from your end, looking into microtransactions is worth your time. Currently, the game is available for pre-register and is not commercially released yet.
Story of Diablo Immortal.
Diablo Immortal resumes the story after the events of Diablo 2 where the world stone was destroyed and its remaining fragments scattered around the land of the sanctuary. In order to revive Diablo, new hordes of demons come forward to harness the power from those corrupted fragments. Players assume the role of one of the heroes that must stop their malicious endeavors and make hard choices that'll impact the storyline.
Is the game coming for Nintendo Switch, Playstation & Xbox?
As the first three Diablo games released for multiple platforms such as Playstation 4/5, Xbox One, Xbox Series X/S, and Nintendo Switch, you might think that Diablo Immortal might be released for the above-mentioned platforms as well, right? Sadly we won't get Diablo Immortal on these platforms as it's only intended for mobile platforms like Android and iOS.
As it's originally a mobile game, porting it to a different platform is not feasible as its level design and controls won't blend well with the console's counterpart. If on the off chance that it does get announced, we'll surely inform you of every detail about this game.
We hope that you enjoyed reading this article, stay tuned for more updates at Digistatement.