Age of Darkness: Final Stand is currently under its early access phase. Early Access is a part of development where the game is introduced to the open world and its behavior and response is judged thereafter. It is an initiative from PlaySide to make this game the best that it can be. As the early access has just started, the developers have planned this game to be in this phase for a minimum of one year.
The early access of this game is only available to play on PC as of now. For the same reason, many players wonder that will this game be released for Mobile (Android and iOS) devices or not? Having a similar doubt in mind, this article will help you clear everything. 
Age of Darkness: Final Stand revolves around defeating the darkness with the help of the power of light and fire. In the game, The darkness is an entity of evil. The origin of the darkness itself is unknown as some say it is the manifestation of human fear and nightmares while others say it is a wandering mass of damned souls.
Whatever it is, you are given the responsibility to set Darkness at the bay and take back your world from it. Coming back to the main topic, here is everything that you should know about this game's release on Mobile devices.
Age of Darkness: Final Stand Mobile 
As of now, the only platform, on which this game's early access is available, is Microsoft Windows. According to developers, this game is not completely developed and will take some time (one year approximately). Once the full version of this game is ready after collecting all the feedbacks and fixing everything in the game, the developers will be looking into more platforms that may be a good fit for the game in the future.
However, this game uses an internally developed technology called 'SwarmTech', which allows the game to render over 70,000 enemy units on the screen at one time. Having this type of technology behind the game as the core vision, it is almost impossible that the developers will be releasing this game for mobile devices.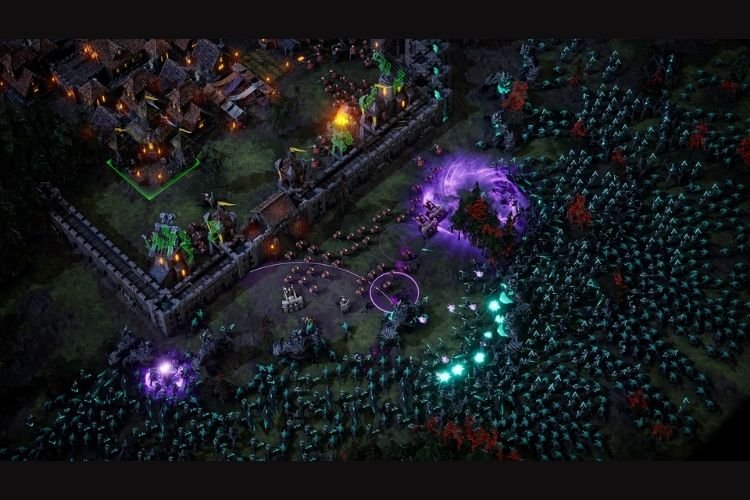 According to what developers have mentioned, they are currently focusing on making this game better and best on PC. So, the answer to the question, "Is there an Age of Darkness: Final Stand Mobile (Android & iOS) Release Date?", is No.