Apple is a company known for the firsts of all innovative steps taken in the world of smartphones. The brand was founded and registered in the year 1976. Though Apple was known for its computers, it took away all the attention of the people the moment the company stepped into smartphone manufacturing. As smartphones are flooded in the market, exploring various electronic gadgets has become the current trend for a lot of brands.
News about iOS 14 has been rolling around the web in tons as that's the upcoming OS software for Apple devices. But in the process of gathering information about iOS 14, leaks about Apple headphones have seemed to hit the eyes of the audience. Yes, you read that right- Apple Headphones!
iOS 14 leaks reveal Apple Headphones-
Two years back, there were hints about high-end Apple headphones, but the execution seems to be happening currently. The icon leak of iOS 14 has led to the showcase of a picture that reveals an abstract of two headphones that is likely the next electronic gadget-launch from the brand.
As you see in the image, Apple seems to bring what they hinted before- A high-end, over-the-ear headphone with multiple color variants.
Features to expect-
As mentioned above, Apple headphones will be high-end, over-the-ear headphones. As visible in the image, we can expect two color variants- White with Grey and Black with Grey. Also, the brand will launch wireless headphones supported by Bluetooth, as hands-free is what the company believes in.
Apple would rather take inspiration from their own products than from other existing headphone products. So, we can expect the pause/ play while removing/ wearing the headphones features, which we get to see in Apple EarPods.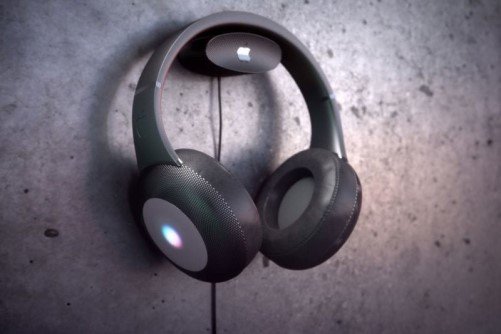 Other features can possibly be water resistance, long-range Bluetooth connectivity, iOS 14 supported and a lot more. But sadly, there are no official announcements or details provided by Apple.
Price and release date of Apple headphones-
The information available about the headphones are equivalent to zero as of now. But we can expect the price of these gadgets to be over $260 and the official announcement might take place in the second half of the year 2020.
Rest assured, we will update this article when we receive any information about Apple headphones, so stay tuned. Also, share this article with all the Apple lovers!