Apple has always remained the top brand and perhaps the king of the smartphone industry. Apple manufactures some really premium devices in the market. There's no doubt that Apple devices are expensive as hell, but still, most people prefer Apple devices. These devices provide some of the best display and camera performance. Well, something even more interesting is the software apple delivers. Apple delivers its own OS in its devices. Apple smartphones run on iOS and iPads run on iPadOS. These are some of the best looking, feature-packed and most intuitive OS we have ever seen.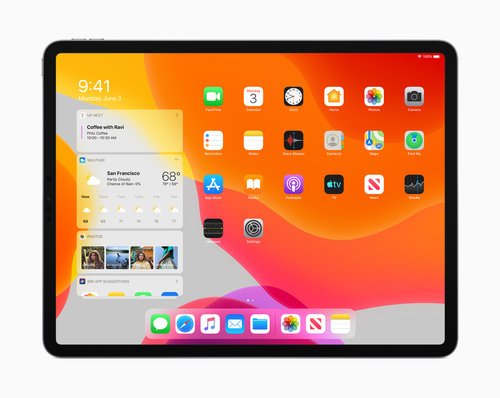 These OS provide a seamless and smoother experience to its users. This is one of the reasons people prefer Apple devices over other devices that provide relatively more value for money. Apple recently launched its latest iPhone SE yesterday in an online event on 14 April. Besides the new iPhone, Apple also released the latest Developer Beta 2 of iOS and iPadOS as well. These Beta updates are for developers to try out the latest release and report the possible bugs present in the update.
iOS and iPadOS 13.4.5 Beta 2:
A week back Apple also released the stable 13.4.1 update that brought overall system stability and lots of bug-fixes. This update made the user experience smoother and faster than before. Also, a week before this update came out, Apple also released the 13.4.5 Beta 1. This update brought along new features and system improvements. One amazing feature that the update brought is the easy music sharing directly from Apple Music to Instagram and Facebook stories. This is an interesting feature that comes in handy.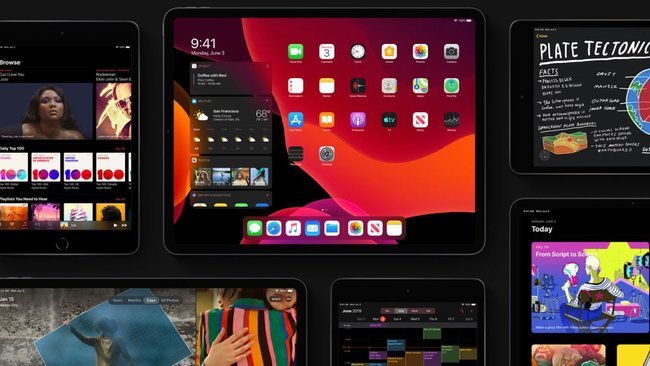 In the online launch event of the latest iPhone SE on 14 April, Apple also announced the latest 13.4.5 Developer Beta 2 release. This latest iOS and iPadOS Beta 2 update are currently rolling out for iPhones and iPads. The OTA update is around 230 MB in size. This update brings system improvements and bug fixes to the system. Although there were not many bugs in the Beta 1, this latest update claims to fix all those bug present in the Developer Beta 1 release. However, we are not sure when the public beta will be out. We expect the public beta as well to be out soon to the users. Things might also change given that the Beta 1 update was only released for Developer and not as a public beta later.
This Beta update can be downloaded if you have a developer account in Apple. Well, you can sign up for a developer account at Apple very easily. Not to worry, you can always update your phone using the OTA update file which you can download easily from the links given below. Here is a list of all the devices that are getting the 13.4.5 Beta 2 update.
Devices getting the iOS/iPadOS 13.4.5 Beta 2 Update:

iPhone SE (2020)
iPhone 11 Pro
iPhone 11 Pro Max
iPhone 11
iPhone XS
iPhone XS Max
iPhone XR
iPhone X
iPhone 8
iPhone 8 Plus
iPhone 7
iPhone 7 Plus
iPhone 6s
iPhone 6s Plus
iPhone SE
12.9-inch iPad Pro 3rd generation
12.9-inch iPad Pro 2nd generation
12.9-inch iPad Pro 1st generation
10.5-inch iPad Pro
9.7-inch iPad Pro
iPad Air 3rd generation
iPad Air 2
iPad 6th generation
iPad 5th generation
iPad mini 5th generation
iPad mini 4
iPod touch 7th generation
So, if you don't have a developer account and still want to update your Apple device, we have got you covered. There are two ways to install the update without a developer account. You can either download the IPSW file or the OTA file and then install it using the iTunes app or Finder. Well, here are the links to the update file for some of the devices given below.
OTA Update Download links:
iPhone 11 Pro Max – OTA
iPhone 11 Pro – OTA
iPhone 11 – OTA
iPhone XR – OTA
iPhone XS Max – OTA
iPhone XS – OTA
iPhone X – OTA
iPhone 8 Plus – OTA
iPhone 8 – OTA
iPhone 7 Plus – OTA
iPhone 7 – OTA
iPhone SE – OTA
iPhone 6s Plus – OTA
iPhone 6s – OTA
You can download the OTA update files for your device from the links given above and enjoy the new update. Go ahead and install the update and see what does it bring with it.
Stay tuned for further updates on iOS/ iPadOS latest releases and more such related content. Also, share this article with all those Apple users who were excited about the update.
---
SEE ALSO: