The saying goes by " Any sufficiently advanced technology is indistinguishable from magic". We witness a lot of advancements and innovations in the tech community. The development in the smartphone industry is a bit more profound and significant than others. There is pretty much nothing that a smartphone these days can not do. Smartphones have literally become as efficient as computers, and some are even better than them. Well, there are many amazing smartphones available out there in the market. One such device is the Xiaomi Mi 9T Pro. The Mi 9T Pro was launched back in August 2019.
Well, almost all of you must have heard of the Google Camera. In case you don't know, gcam is a camera app made by Google for stock Android devices that is way powerful and efficient than any other stock camera app. Gcam lets you take great pictures even in low light and has many different modes as well. It also allows the recording of better videos. The latest version of gcam comes with the amazing astrophotography mode and lets you shoot great pictures of the sky filled with stars.
Hacked gcam for Mi 9T Pro[with 48MP fix]:
The Mi 9T Pro comes with a 6.39 inch AMOLED display. It houses the powerful Qualcomm SM8150 Snapdragon 855 processor. It also offers up to 8 GB of RAM and 256 GB of storage. The device has a huge 4000 mAh battery with support for 27W fast charging. The device came with Android Pie out of the box and runs on MIUI. Talking about the camera, the device has a triple camera setup at the back with a 48 MP primary camera, an 8 MP telephoto lens and a 13 MP ultrawide sensor. The device also has a 20 MP pop-up selfie-shooter at the front. The device does a great job clicking some beautiful pictures.
Now you know what is gcam, but what is a hacked gcam? and what is this 48 MP fix? What does this do? Well, thanks to the great developer community support we get to see various gcam ports and MODs for various devices. They make it possible for other devices to enjoy these awesome features. Developers like working with gcam MODs owing to the craze and performance the app offers. But, this time seems like the game is on a whole new level.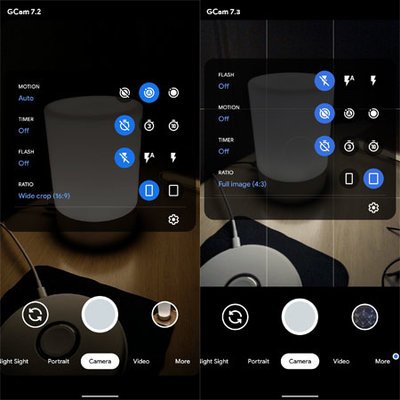 Developers have unleashed the ultimate potential that a smartphone can do. It is really amazing how even smartphone cameras have such indefinite possibilities. Well, some developers have come up with a new hacked gcam which is kind of a gcam MOD with better tweaks and optimizations. However, this works only with rooted phones by accessing root permissions. This hacked gcam produce far better images than any other gcam MOD so far. The most interesting of them all is the astrophotography mode for sure.
The app works by implementing a 12/48mp toggle in the viewfinder and the associated code to generate the picture. But, things don't stop there; it also requires a second 48MP fix, which can be enabled by using a Magisk module. This 48 MP fix helps to patch the camera stack and makes the hacked gcam work. It sounds a bit complicated, but the results are pretty awesome. Currently, the hacked gcam is available only for Mi 9T Pro and works only with root access.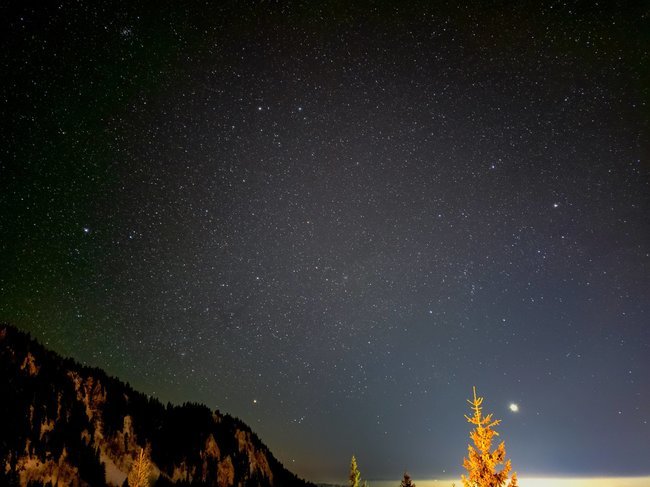 Have a look at this awesome shot taken by the Mi 9T Pro using the hacked gcam with the 48MP fix enabled. This shot was taken using the astrophotography mode with a 4 min exposure in total. The end result is fantastic as you can see. You can use the 48MP mode to shoot even better images. Currently, this gcam is available only for the Mi 9T Pro, but we expect other devices to get it very soon as well.
So, if you want to enjoy these features too and want to shoot beautiful pictures, than you go ahead and download the files given below, download the apk file and the 48MP fix as well. Install the gcam apk normally as you would install any other app. Don't forget to enable the permissions to install from other sources. Then enable the 48MP fix using the magisk module and that's it.
Voila! You now have installed the hacked gcam on your rooted Mi 9T Pro. Go ahead and capture some stunning shots with it. Enjoy Peeps!!
Stay tuned for further updates on hacked gcam and more such related content. Also, share this article with all those gcam lovers who rock a Mi 9T Pro.