Intel is an American multinational corporation. 2020 has been a year that witnessed the most tech changes and developments. Intel too announced several releases. This started with the official announcement of Intel's 10th Gen processor series. Intel's chipsets like Comet Lake then followed the 10th Gen announcement. Seems like Intel couldn't hold the hype for long as it announces a new upgrade that most of the business people and high performance-requiring users will hop onto to.
As mentioned already, Intel announced the Intel 10th Gen processor. But the company has been working on the vPro Processor series whose result as finally come out.
Intel announces 10th Gen vPro Processors-
For all those who don't know about vPro, this a processor series that has been a platform to strengthen, empower and lighten the work of businesses, IT sectors, and companies looking forward to high caliber PC setup. vPro has been in the industry for over ten years. The officials took to announce the 10th Gen vPro Processors and its features. vPro Processors are mainly known for the security they provide for high-end work environments and workers' connections.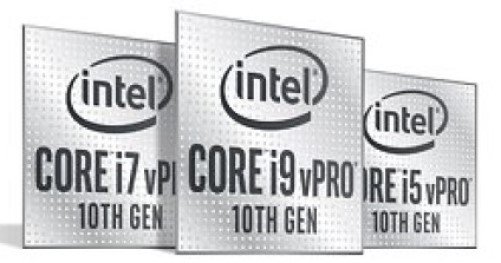 The Vice president of Intel's Client Computing Group, Stephanie Hallford officially announced 10th Gen vPro Processors by quoting, "Built for business, the Intel vPro platform is a comprehensive PC foundation for performance, hardware-enhanced security, manageability, and stability. With our new 10th Gen Intel Core vPro processors, we've enhanced that solid PC foundation to help tackle not only today's challenges but also those of future work environments across the PC lifecycle."
10the Gen vPro Processors feature several specs as the primary service to the users. These include higher productivity, higher security, restrict work interruption, and better employee connectivity. Above all, there are two important features announced and implemented in the Intel 10th Gen Core vPro Processors. These enhance and primarily support the security, management, and other operational features of the processor series.
Core Features of Intel 10th Gen vPro Processors-
Improved and Increased Secure Foundation
For a workplace to function properly, with all the data, privacy, and networking managed accurately, a secure build is necessary. Intel's vPro Processors have always equipped Intel Hardware Shield. This to known to prevent the system from cyber-attacks and drastically improve hardware security. But additionally, the 10th Gen vPro Processors come with advanced threat detection and extended below-the-OS protection.
The addition will ensure protection at most by safeguarding "system memory critical resources". Finally, the 10Gen vPro Processors are integrated with Intel Transparent Supply Chain. As claimed by the developers, this allows and enables the feature of tracing and identifying the authenticity of PC components.
Modern Lifecycle Management
Another important feature, Intel has focussed on saving the time and load on users' workplaces and systems. Intel 10th Gen vPro will pack Intel Active Management Technology and Intel Endpoint Management Assistance. These components will manage and remote accounts, devices and enable premises on the cloud. This combination will be saving money and time for businesses.
Improvements in Intel 10th Gen vPro Processors-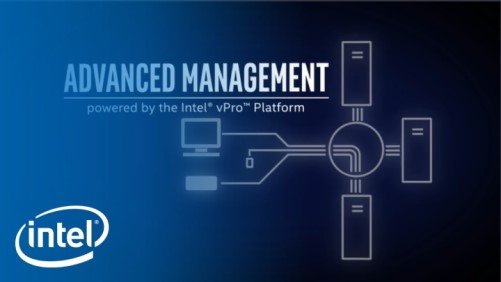 The official changelog/ list of improvements has released. Intel has ensured the transparency of the products that must be before anything else. Read them below.
Up to 40% better overall application performance compared with a 3-year-old laptop.
Up to 36% better office productivity compared with a 3-year-old laptop.
Analyze and visualize data up to 44% faster compared with a 5-year-old desktop.
Nearly 3 times faster Gigabit speeds and improved performance in dense environments with integrated Intel Wi-Fi 6 (Gig+) for the best Wi-Fi technology for video conferencing.
Rapid responsiveness, worry-free battery life and instant resume with Project Athena-based laptops.
These processors will help in creating the most secure environment, management, and safety. All of these will be beneficial to the business sector like educational institutes, industries, healthcare centers, and even banking.
Availability of Intel 10th Gen vPro Processors-
Unfortunately, there are no details as of when Intel 10th Gen vPro Processors will be available. But officials have revealed that this processor series will take a couple of months to be released and made available for systems. So, the second half of the year 2020 will most probably expect access to these processors.
Rest assured, we post related content and updates every day, so stay tuned! Also, share this article with all those who will need an upgrade to the upcoming Intel 10th Gen Core Processors! Finally, look out for the article updated as we receive further information about these processors.