Hulu, one of the most popular streaming service is currently down for many users. The current outage is widespread and it has affected a large number of users.
So, if you are trying to access Hulu and it is not working for you, fret not, as you are not alone. For many users Hulu streaming is not working. Many users have taken the route of Twitter & other social channels to express their concerns.
Hulu is down. Apparently has been for hours. Anyone know what's up?

— Nicole Sandler (@nicolesandler) December 19, 2019
I'm not about to keeping paying this crazy @hulu bill for it to shut down twice a month 😒 @hulu_support

— Daurice Fountain (@Reece_JMM) December 19, 2019
Bad look for @Hulu to have an outage after just bumping the price up $10. Things happen but man that doesn't look good. @hulu_support

— Rusty Lord WOWT (@RustyLord) December 19, 2019
It has been more than an hour of outage but there is no response from Hulu Officials. Concerned users have flooded the Twitter with outage reports.
Also, An outage tracking website, Down Detector also shows the report of outage in some locations. Have a look at Down Detector outage map & report down below.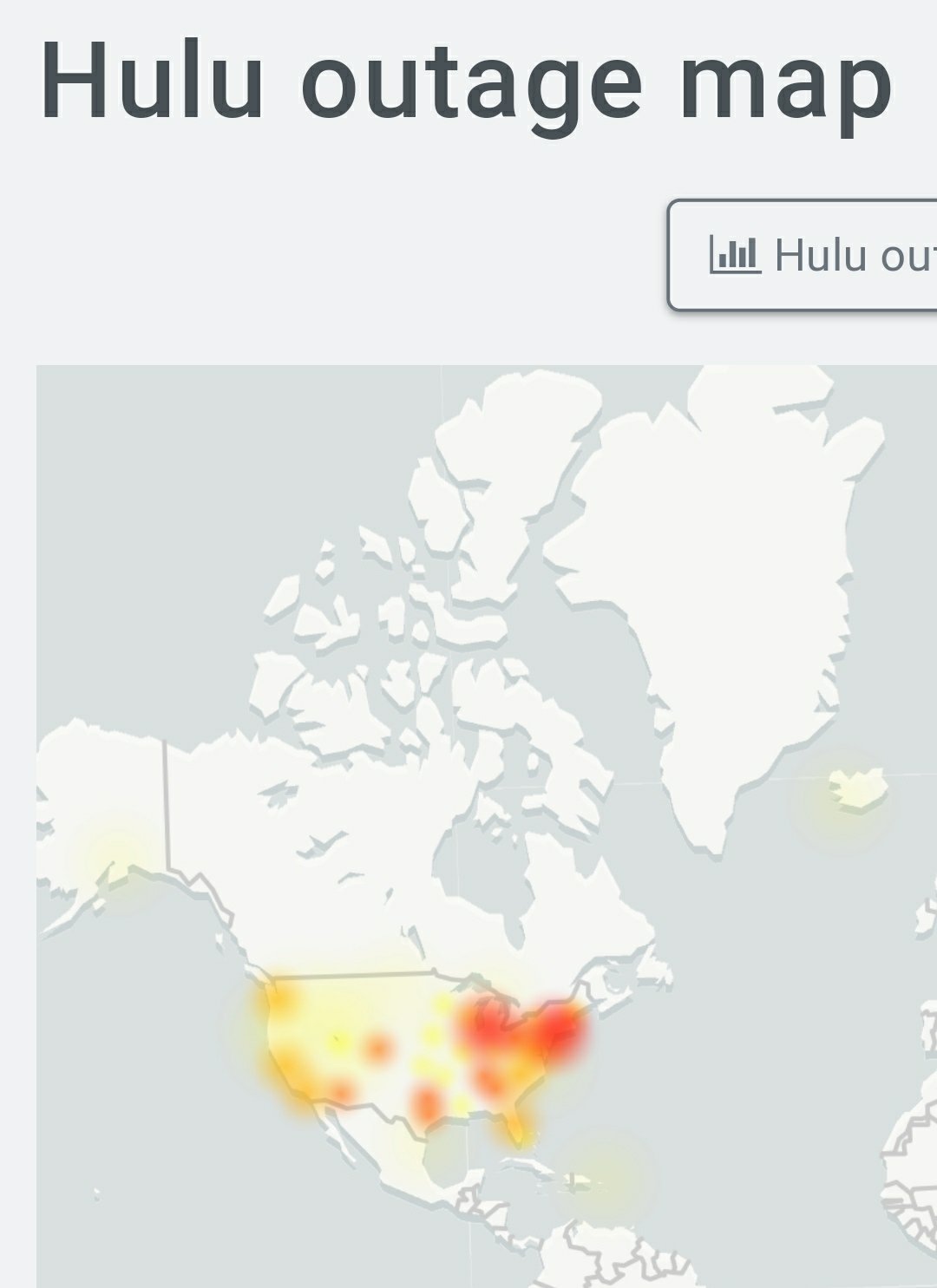 Hulu outage time :
It is having issues since 13:00 pm PST.
So far there is no official statement from Hulu officials but we certainly hope the issue will be resolved soon.
Rest assured, we are keeping a close watch on the current outage & situation. Whenever any update will arrive regarding this issue, we will update the column.
Let us know in comments, if you are facing a similar issue.