The Internal Revenue Services has begun depositing stimulus payments in the account of 80 million people this week, while others have to wait a little longer. Many people have received the money in their bank account, but it looks like H&R Block Emerald Cardholders are facing some issues.
If you are wondering why you have not received your Stimulus payments in the H&R Block Emerald Card yet, fret not, as you are not alone. Many other consumers are also facing the similar issue.
The issue is widespread & has affected a large number of users. Many of them have taken the route of Twitter & forums to confirm the ongoing problems. Have a look at a few complaints which confirms the same.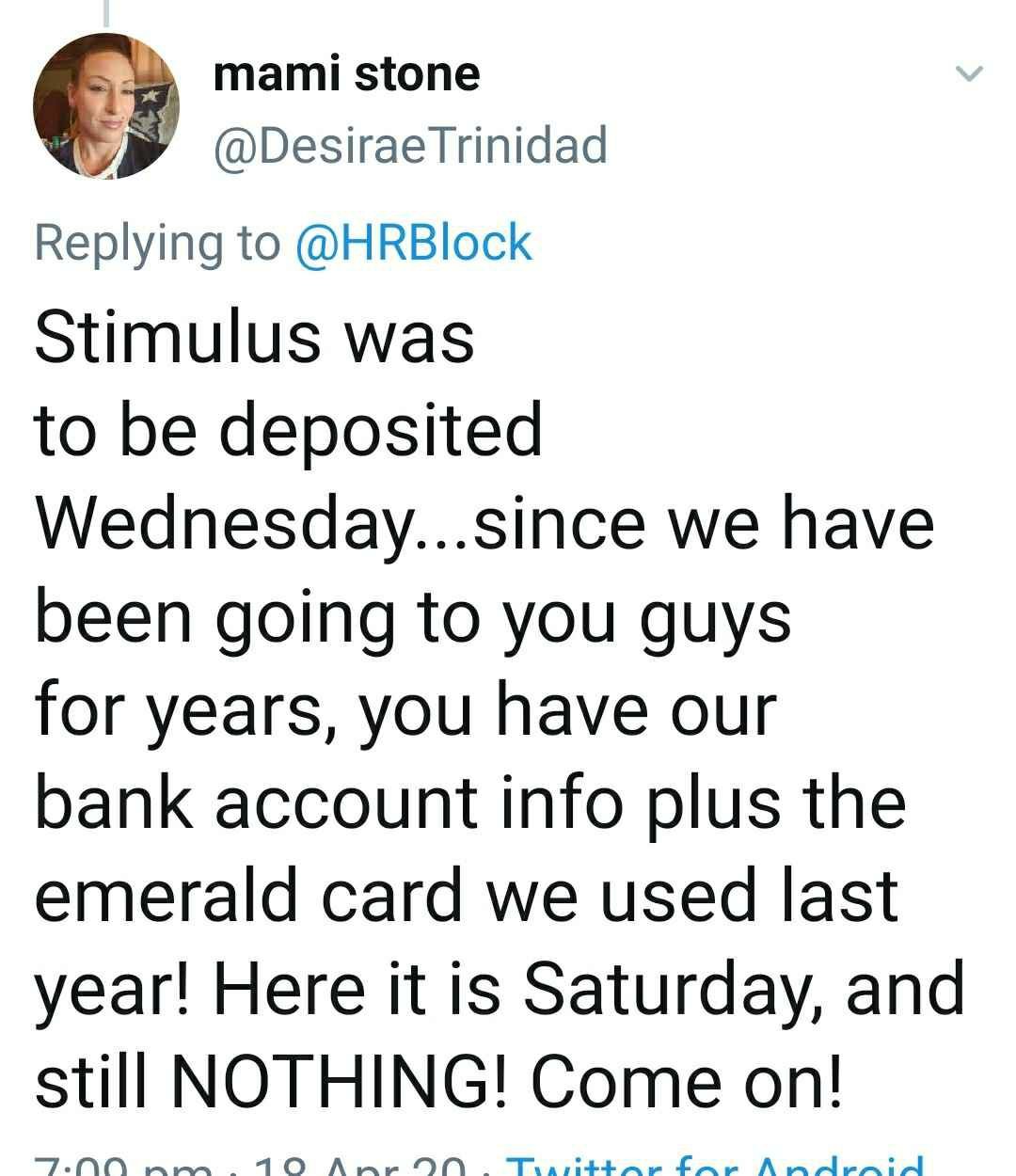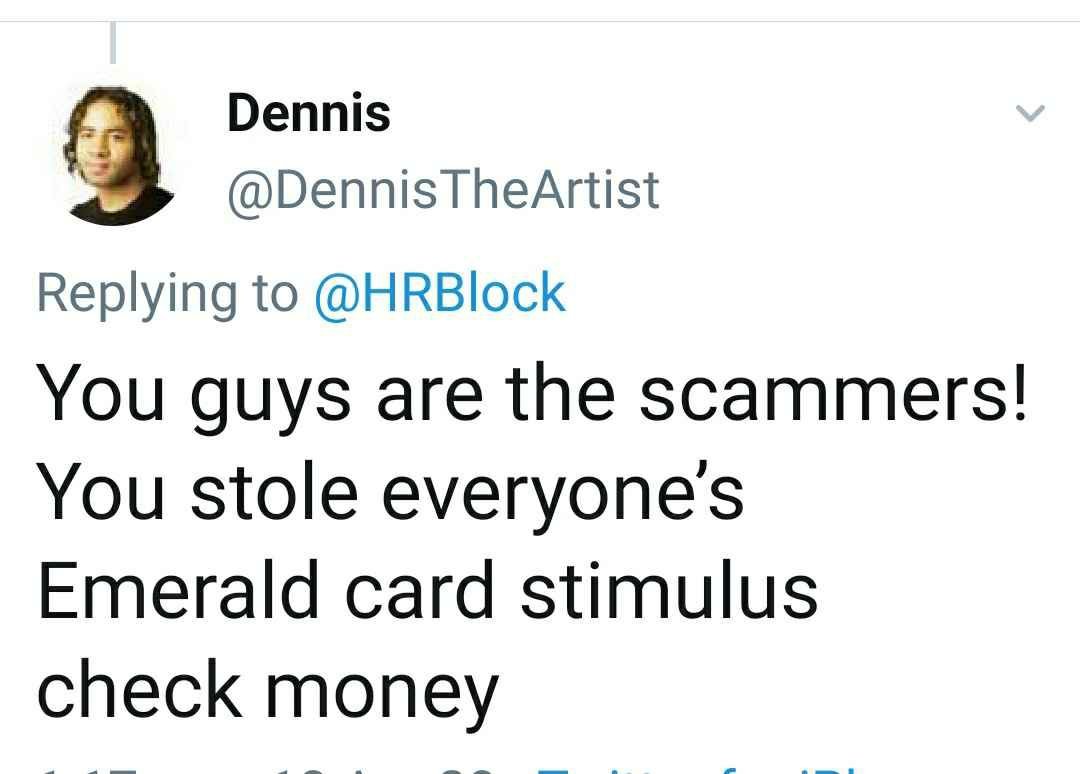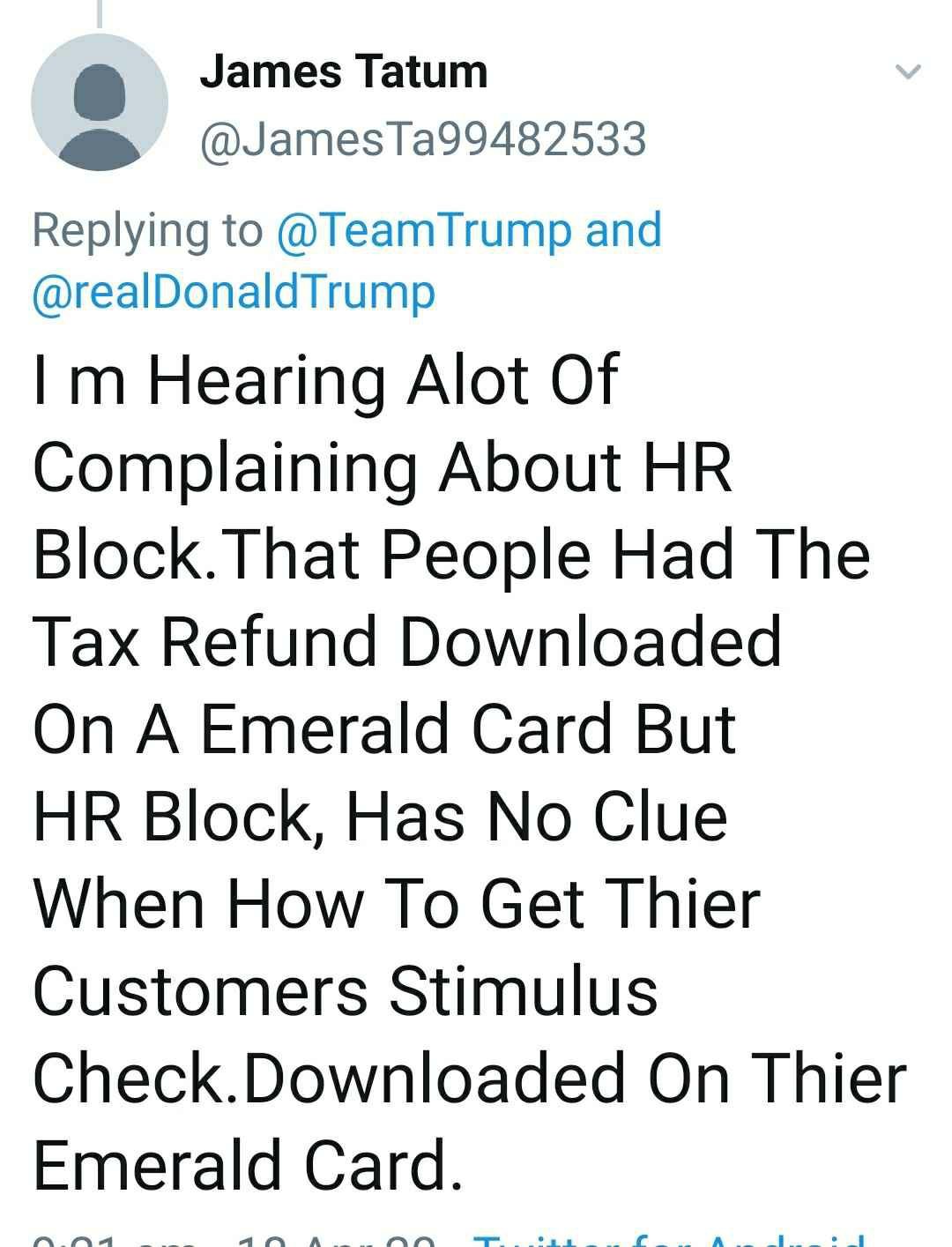 Well, H&R Block has released an official statement regarding the ongoing issue which reads the following : If you know people who received their payment but you don't have yours yet, don't worry. The IRS has processed just over half of payments – there are still many more under way.
The IRS has bank account info for all H&R Block clients who received tax refunds electronically. The IRS determines when and how stimulus payments are distributed. If you haven't received your payment yet, visit irs.gov for a status update.
H&R Block processes your payment as soon as it's received from the IRS. Our priority is getting clients these much-needed funds as quickly as possible.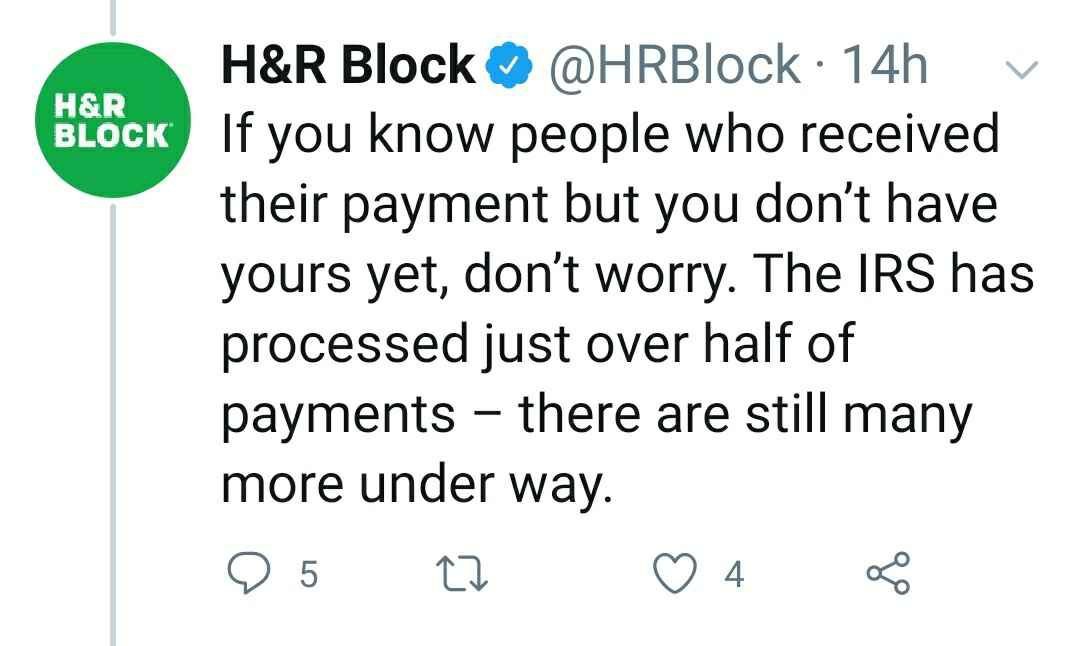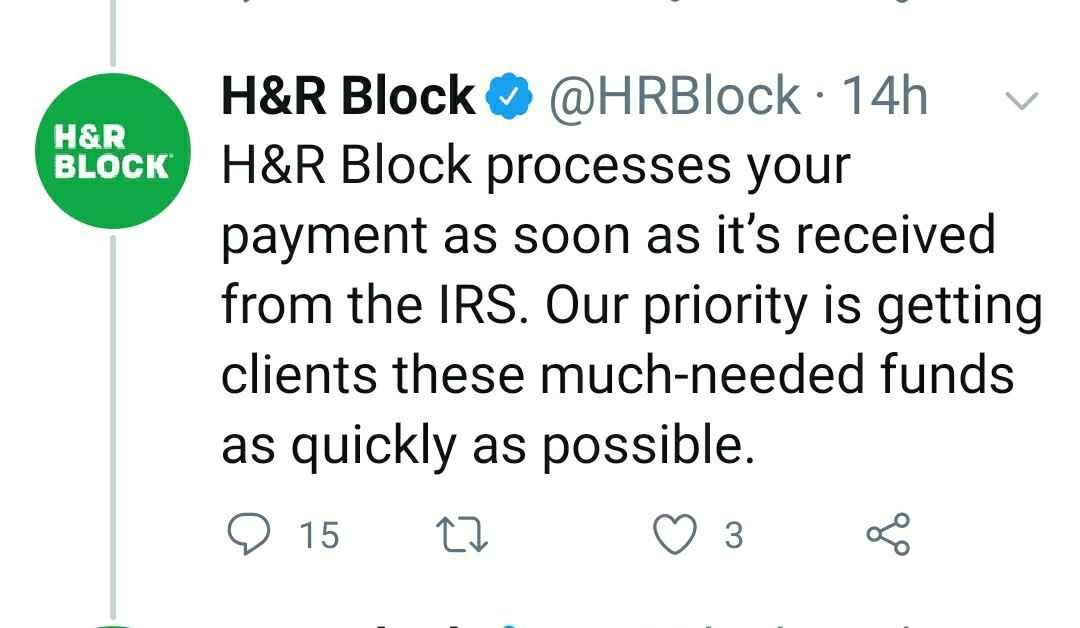 H&R Block has cleared itself from accusations, and now all questions come to IRS. If we talk about the IRS, they have already urged people not to call or check the status again and again. They are trying to send money as fast as possible.
Rest assured, we're keeping a close eye on all related developments, and will update the story with relevant info as and when we come across any. So in case, you're encountering the issues discussed here, stay tuned for updates.
---
---
(General Information)
The first question for many taxpayers is, "How much will I receive?" To find that answer, check out our stimulus check calculator. We'll walk you through what you need to know.
The next questions on everyone's mind are, "How do I get my stimulus payment? Should I be looking for something in the mail or will it be sent to one of my bank accounts? Which account? Will my stimulus payment be on my Emerald Card?"
Here, we outline the relevant details to help you understand how the IRS will send your stimulus payment and what you can expect. Please keep in mind, the IRS is still working through the funding process details. As we are committed to keeping you informed, we'll update this page with additional answers as we receive them.
How do I get my stimulus payment?
Most people don't need to do anything to request the payment. The IRS will send your stimulus payment to the direct deposit information or mailing address they have on file.
Social Security/Railroad Retirement benefit recipients: If you didn't file a 2019 or 2018 return and receive Social Security or Railroad Retirement benefits, your stimulus payment can be based on that statement and you won't need to file a return.
When will I receive my stimulus payment?
The IRS is determining the timing of the stimulus payments.
For direct deposit: The first stimulus payments were sent out by the IRS the week of April 13, and the IRS will continue issuing payments on a weekly basis going forward. Note: There are various factors that may impact when you receive your payment.
For mail: The IRS will begin issuing checks in late April, starting with households with the lowest Adjusted Gross Income. With approximately five million checks going out each week, the IRS expects it could take up to 20 weeks to issue all checks.
Will I get my stimulus check on my Emerald Card?
If you received your refund on your Emerald Card in the past, you might wonder if that's where your stimulus check will be sent.
The IRS is determining when and how stimulus payments are distributed, and H&R Block is processing payments as soon as they are received, including depositing any payments made to Emerald Cards. We have been contacting Emerald Card clients with any information we have about their stimulus payment, including reminding Emerald Card clients who no longer have their card that we are here to help and will reissue cards so they can use their stimulus payment.
The IRS has launched it's Get My Payment site, where you can view when and how your payment is being sent to you. It is our understanding that some people may be able to provide updated direct deposit information using this tool.
How can I provide my direct deposit information with the IRS for the stimulus payment and avoid a mailed check?
If you've received your refund by check previously or owed taxes when you last filed, you might be able to update your direct deposit information with the IRS using their Get My Payment site. By providing your information on the site, you might able to receive your stimulus payment by direct deposit once it is issued instead of waiting for the check to come in the mail.
How do I get my stimulus payment if I didn't file a 2018 or 2019 return?
Because not everyone is required to file taxes each year, we understand that you may not have filed a return in 2018 or 2019. However, the IRS has stated that your stimulus payment may be affected if you have not filed for either of those years.
If you don't receive Social Security or Railroad Retirement benefits, we recommend you file one of those returns as quickly as possible.