We all know how to turn off or on a device, probably without wondering what the entire process is. A device, when switched on after a complete shutdown, goes through a process of botting. That's where the gadget decides the operating system to boot on. Most of the devices have dual systems that are kept locked for various reasons. The program where your mobile starts and activates the right operating system as designed is the Bootloader.
Unlocking the bootloader will give users the authority to activate the other operating system in case if your device has any. You will be able to install unauthorized software. Also, in this process, your devices will void its warranty. The changes that you can make do come with many risks. Your device can be easily flashed and becomes more vulnerable to the virus. Above all, the unlocking will take away the security functions of your device that you need while performing private tasks like bank transactions, find the device, etc.
Considering these risks, brands like Xiaomi have kept the activity of this at lock. Therefore, this article will guide you through how to unlock Bootloader in Xiaomi devices.
Requirements to Unlock Bootloader on Xiaomi devices-
A Process this complicated is nearly impossible without a couple of files and tasks performed beforehand.
Back up all your data because the risks of losing all of them are pretty high.
Download the following:
---
INSTALL USB DRIVER FOR XIAOMI DEVICE
---
Unlock Bootloader in Xiaomi devices-
Step 1-
Extract the downloaded Mi unlock tool suing WinRar, 7 Zip or any other tool.
Step 2-
Go to Settings > Additional Settings > Developer Options. Enable USB debugging and OEM unlocking.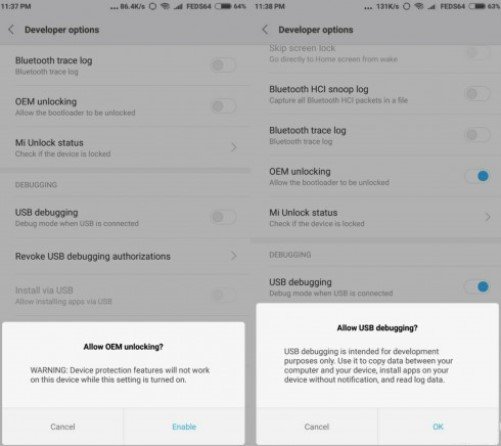 Step 3-
Next, go to Settings > Additional Settings > Developer Options > Mi Unlock Status. Log-in your Mi account in case if you haven't. Allow permission and then you will see a success message. If you don't, log out and log in again.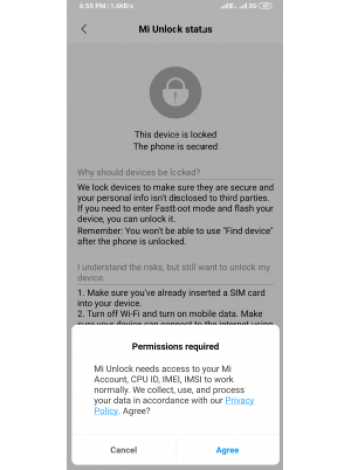 Step 4-
Now turn off your device and go to Fastboot mode. You can perform this task by pressing the Power button and Volume Down simultaneously.
Step 5-
Connect your PC and Xiaomi device with a USB cable.
Step 6-
Open "miflash_unlock.exe" and select "Agree".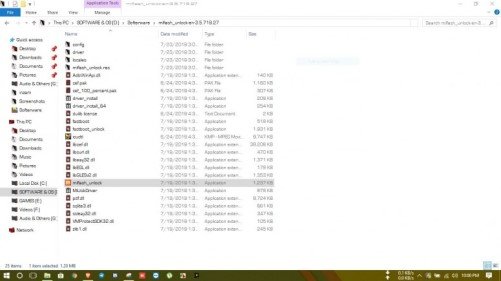 Step 7-
Now sign in your Mi Account that you logged in with on your phone.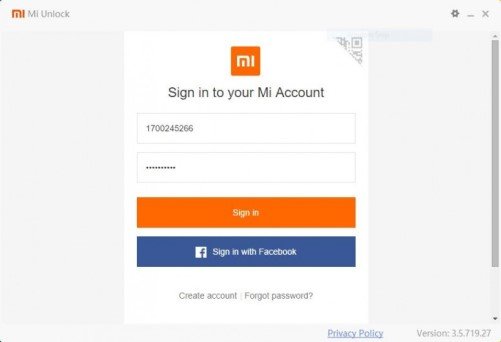 Step 8-
If you have followed all the steps correctly, you will get a prompt on your device with an "unlock" button. Click on that.
Step 9-
Confirm the process by pressing "unlock anyway".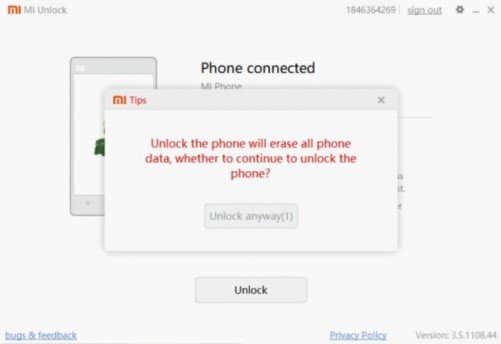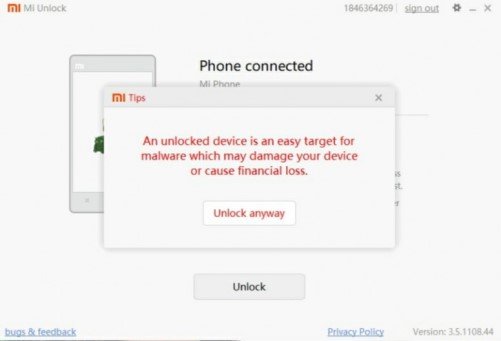 Step 10-
Wait for the process to complete (0% – 100%). Once done, your Xiaomi device bootloader will be unlocked.
Note: The unlock process might fail sometimes, and in such cases, a countdown will be provided after which you can try the process again.
Rest assured, stay tuned for related content and more updates. Reach out to us via the comments section if you face any trouble following the instructions. Also, share this article with all the Xiaomi users!