Rocket League is a team-based football game with a twist. In this game, you form teams of 3 and battle to score more goals than your opponents. The twist is that you are all in cars that will have to boost and jump and you can use different maneuvers to get the ball into the goalpost. Rocket League is a very popular game that has gone free to play. One of the main appeals of this game is the optimization and low graphical demand. This makes it possible to run the game on some of the most dated potato machines around. Being as well-optimized as it is, it is an online game. Frames and low latency can always make you better at the game. In this article, we are going to show you how to show the FPS and Ping counter in-game so that you have as much information as possible when playing Rocket League on PC.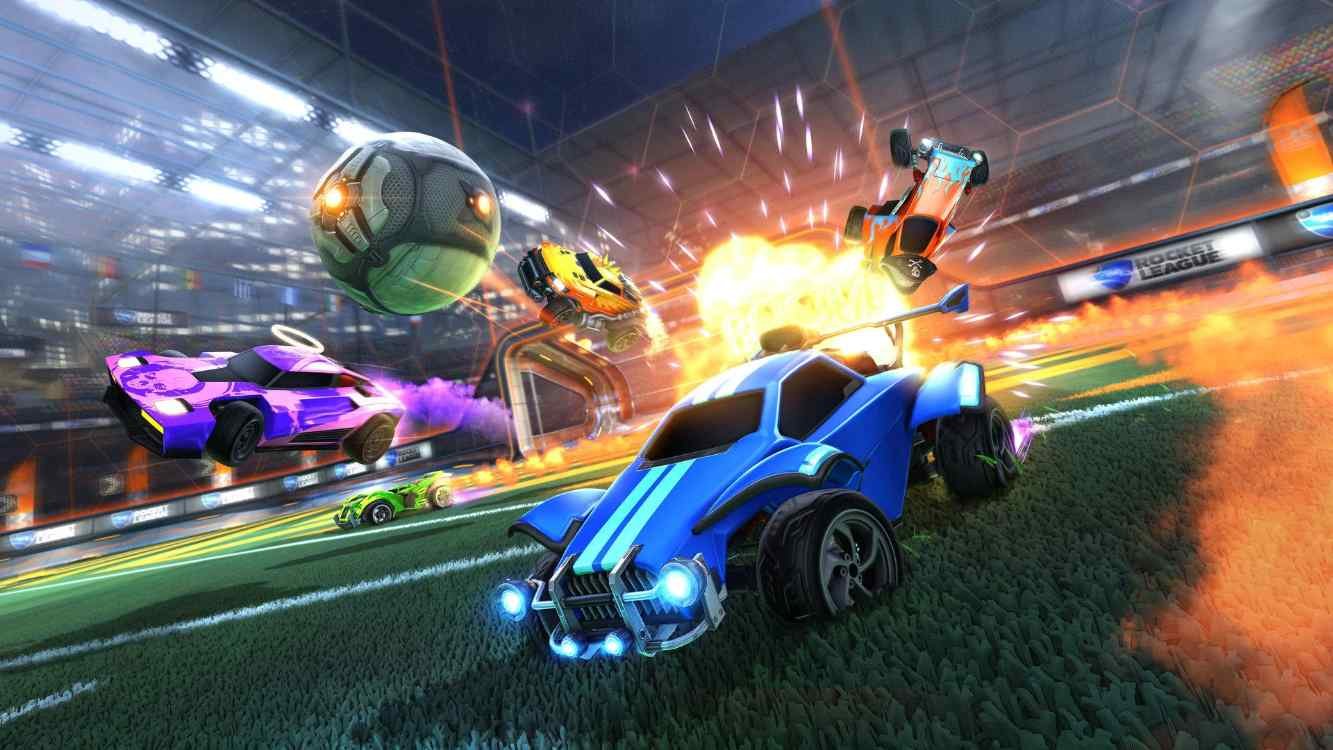 FPS and Ping are two of the most important aspects of online games. The frames you get per second usually relate to how smooth the game is. Ping is a measure of latency. It is the time taken for information to travel to the server and back to you. It depends on the distance from the server and the internet connection you have at home. Knowing both these values can help you in-game. If any of them get affected, you can make the necessary changes through settings or with your internet provider for a better experience.
How to show FPS Counter & Ping in Rocket League (PC)?
Rocket League is a game that benefits from high FPS and low Ping. In order to make sure you know the situation of your game, you may want to enable the FPS and Ping meters in Rocket League. In order to do this, follow these steps;
Launch the game, and head to Options.
Here, look for Interface.
Look for Performance Graphs.
Enable it.
This will show you the FPS. You can see the Ping live on the scoreboard when you press the key to view the score. There are other ways to get the FPS in-game. This depends on which service you are using. If you are using Steam, you have the option to toggle the in-game overlay with the FPS. If you are using Nvidia Geforce Experience, you can use the Nvidia overlay to get the FPS shown on your screen when playing the game. Alternatively, using software like MSI Afterburner, you can view the FPS in real time based on your settings.
All these apps and services have custom keybinds that you will have to dog through and customize if you want to use them to see FPS in-game. The in-game method remains the easiest, least taxing on the system, and the most reliable.
If you found this article helpful, please visit us at DigiStatement for more articles just like this.