Alien Worlds is now becoming a sensation in the gaming universe and the player base is increasing at a real fast rate. But what makes the game such a likable and playable one? Why has Alien Worlds become such a great game in such a less time? Well, here is everything you need to know about the game and how to play it –
ALIEN WORLDS – THE GAME
Alien Worlds is a blockchain-based metaverse game that you can play to earn NFTs. You will get to know about the NFTs later on. In the game, you get the opportunity to mine the in-game currency type thing, TLM or Trillium.
Other than that, you will be able to battle other explorers and earn your share of income from their virtual real estate. It was launched back in December 2020 and has already acquired a large player base to date.
ALIEN WORLDS – PLAY TO EARN
Currently, you can play and earn in the game, Alien Worlds. But for this, you have to mine Trillium or TLM. And you will need certain mining tools as well as access to the lands with a substantial amount of TLM deposits.
What if you already own land? Well, if you are a landowner, you will get some commission when mining happens on your land. But if you do not own any land, you have to be satisfied with 20% of the payout.
You can also invest money in the game and have the privileges attached. If you do not invest any money, you will have just a regular shovel to start mining with. But that will not affect your travel to other planets to find Trillium. Other than TLM, you will also find NFTs while mining.
The tools you use have an important role in the game as well. The luck statistics of your tool determine your chances of finding NFTs, different avatars, or even rarer mining tools.
ALIEN WORLDS – WHAT IS TRILLIUM?
Trillium is the primary item for which you will be playing the game Alien Worlds. Trillium or TLM is the native utility token present in the game. You will take part in various games and use your tokens in the platforms' governance for this TLM only. Here are the roles of TLM in the game –
NFTs – NFTs are the rarest items available in the game. Since these are rare, players can very well use their TLM tokens to acquire these NFTs in the game.
Governance – If you have TLM tokens, you will be able to take part in the governance of the platforms and earn various rewards.
In-game Quests – All the in-game quests in the game will require you to have enough TLM tokens for participation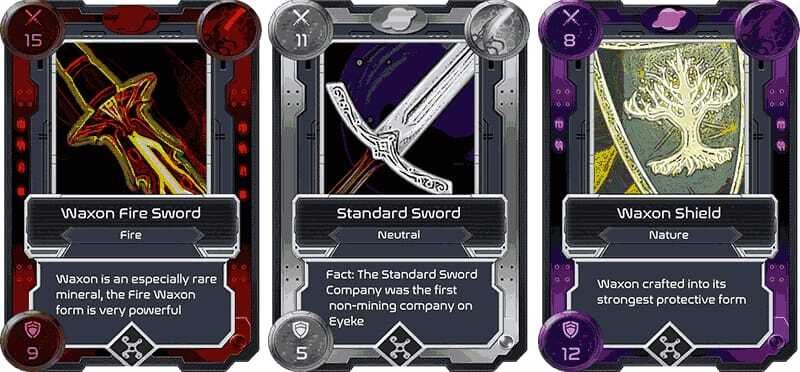 Here is some amazing stuff you need to know about Trillium. Ethereum supports this TLM through the MetaMask wallet. But since the website has high gas fees on the network, Ethereum sets a minimum amount of TLM that can be transferred.
You will also be able to move your TLM tokens in and out of Binance Smart Chain as well! But you will require some gas amount for the transfer. This is the same for WAX as well!
ALIEN WORLDS – HOW TO MINE TRILLIUM?
If you want to start mining for Trillium in Alien Worlds, you need to have an account in either Ethereum or BSC or WAX. Once you create an account, here is what you have to do –
PICK A PLANET
This is the first thing you have to do before starting mining. You have to select a planet where you want to mine. Make sure that you look at the amount of trillium that can be mined on that planet.
CHOOSE A LAND
Next, you have to choose a land where you will start mining. If you have enough commission in the game, you might have your own land to start mining on. If you don't, you have to start mining on some other land from an owner.
But you have to keep in mind the amount of commission, i.e. the fraction of TLM you will have to pay to the owner, the NFT luck multiplier of the land, the charge time of your tools on the land, and the yield multiplier of the land.
CHOOSE YOUR TOOLS
Since you are going to use certain tools to mine, you have to make sure you have the right ones. If you are not an investor in the game, you will have a simple shovel to start with. But thanks to the game's launch pack, you will have better ones. Each tool has its luck statistics that determine the amount of TLM you will get.
START MINING
Once you have put everything in place, just click on the Mine button and start your mining journey!
ALIEN WORLDS – PLANET DAOs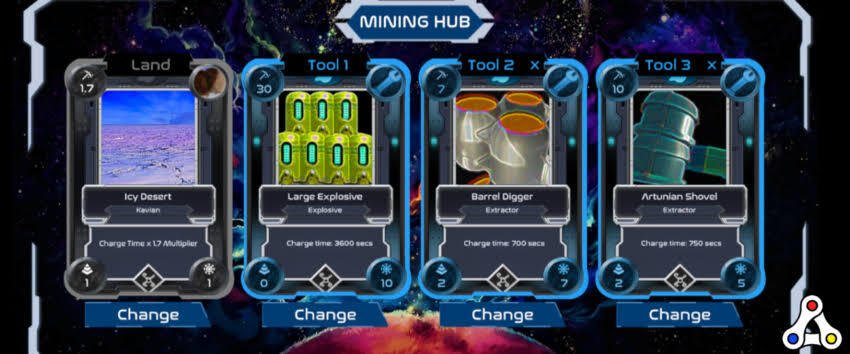 Alien Worlds features decentralized autonomous organizations (DAOs) that allow TLM holders to choose council candidates and distribute the token to various holders.
This was everything you need to know about how to play the game Alien Worlds. Follow Digi Statement for more guides like these.