Forza Horizon 5 is not only an open-world racing game, it has a lot more to offer. There are a lot of other things to look after, and one such thing is the Legendary Painter Status. Almost everyone wants this status, and here is what we know about it –
WHAT IS LEGENDARY PAINTER STATUS IN FORZA HORIZON 5?
Many of us do not know what Legendary Painter status actually is. For your information, you can acquire the Legendary Painter status pretty much after you surpass about 50,000 downloads of your custom designs or vinyl in the community browser of the community hub.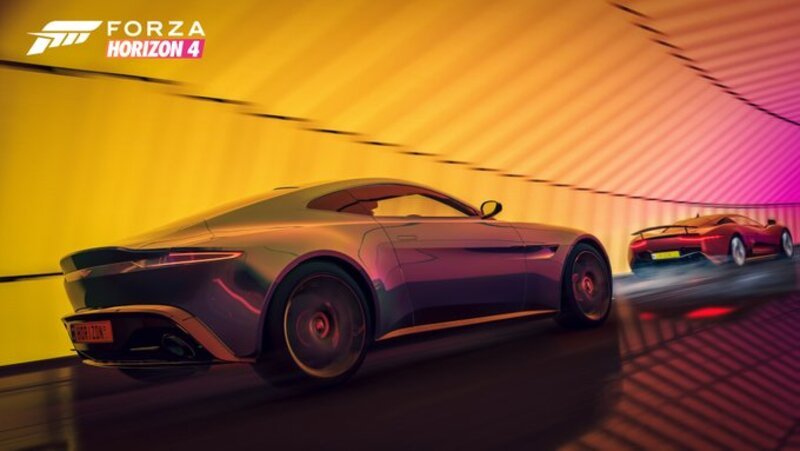 If you are a designer, you can create custom designs and vinyl and upload them to the community hub in Forza Horizon 5. And the number of downloads will depend upon how you apply the designs to the cars and how amazing they look. The better your designs are, the closer you will be to the milestone.
If you have played the game Forza Horizon 5 for a long time now, you must have seen that you have stuff known as Kudos. This is the number of likes that you receive in the game.
But right now, it is not clear how much impact these kudos have on the downloads of your designs and in turn, the Legendary Painter status in the game. But it surely has some impact on the status, so be sure to collect these kudos as well!
Here is the next thing. Even if you have obtained the Legendary Painter status in the game Forza Horizon 5, it may not show up in the game. Like, if you have over 50000 downloads on any tune or any vinyl or some design, you will have obtained the Legendary Painter status but it will not show up on the screen.
Instead, you will be able to see only Rank 1 in that place. Having said so, you will still be able to use all the perks available with the legendary status, so even if it does not show up on the screen, it should not matter much.
So, you can actually be a legendary painter with 50000 downloads on your paints or designs or vinyl without actually being able to know about your progression or able to see it on the screen.
Now here is how you can gain easy and fast downloads on your designs or anything you make. If you go to the custom designs section in the game and select a car to look at, you will find that most of the designs you will see will be nothing too complicated.
Most of them will be simple alterations to what the original car had. But you will also notice that the download numbers will not be too high either. And this is what you are going to use for getting easy downloads.
Let us say you want to make a custom design for a Hurràcan Performanté. All you need to do is to make some simple alterations to the decal or tint or the wheel, etc. But you need to keep the car looking like the original.
For example, while you are using the Performanté for customization, if you make a single alteration to any important part, you will see the originality of the car fade away.
In simple terms, it will become a regular Hurràcan and not Performanté anymore. And this applies to all the other cars as well. Here is the fact. Most of the people do not prefer making alterations to cars since this makes them lose originality. And this is what you have to do! Make these simple alterations for them while not making any big changes to the car, and your designs will be downloaded super fast!
Another simple way to get a good number of downloads is by creating vinyl groups. Now what you have to do is make some simple vinyl designs, not very complex ones. For example, you can make some fade designs, like one side of the car is white and the other black, or black and green or something like that.
So you have to focus more on these fade designs as these are the ones that are mostly liked. There is one more way as well. Whenever a new car is introduced into the game, you just need to go ahead and make a wide variety of different designs for it.
But make sure to retain the decal, the tint and all those stuff. These designs can be simple ones or complex ones as per your wish. And in this way, you can gather a huge number of downloads as well.
One of the best ways to gather publicity for your downloads is by participating in the Forza Horizon Contests that will take place in the Forza Forums. All you need to do is to upload your designs in the Fantasy and Race sub-section, and people will come to know about it.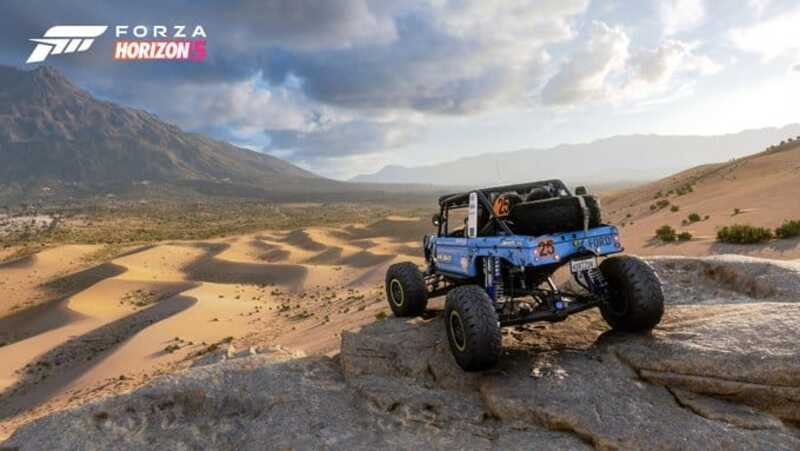 So this was pretty much everything you need to know about how to get the Legendary Painter status in the game Forza Horizon 5. Follow Digi Statement for more guides like these!