I'm sure you might be wondering how to play Genshin Impact on Smart TV. Read our blog to learn about the method by which you can play this game easily on a Smart TV/Monitor.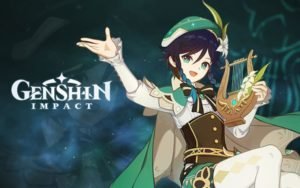 Genshin Impact
This game follows the life of a Traveler who travels across worlds with his twin. Later on, he and his twin were separated by an unknown evil god. In the search for his lost twin, he travels across many worlds of Teyvat and gets involved in various affairs with other gods, nations. In addition, he meets his companion during this process.
A multiplayer mode is also available in this called titled "Co-up". Here up to four players can play alongside in the overworld and enter domains. The matching can be done by sending a connection requesting to the other player. If the player wants to clear a domain with other players. They will be automatically matched up with other players who might be looking to tackle the same objective. The players on any platform can play with each other all thanks to the game's cross-platform play feature.
The game garnered a positive response with critics praising the game's amazing combat and open-world freedom. But a couple of eyebrows were raised at its monetization and endgame content. Though, this game turned out to be a massive hit, generating a grossed revenue of over $874 million dollars within five months.
How to play Genshin Impact on Smart TV?
To play Genshin Impact on your Smart TV device, you'll need these 6 things : 
Smart TV (of course)

Apple iPhone

HDMI connector

HDMI cable

Power cable

Gaming controller ( which has Bluetooth)
Once you have these things follow these steps :
First of all, connect the HDMI connector with your iPhone

Then plug the HDMI cable on one side of the Connector and the power cable on the other.

Connect the HDMI cable to your Smart TV/ monitor.

Then connect the power cable to your power board or a power outlet ( if you have a power outlet, it would be better).

Connect your gaming controller to your Smart TV via Bluetooth. (You can use Xbox or a PlayStation controller)
Then follow these further steps :
Open Genshin Impact

Go to settings

Then click on the controls

Change the control type from touchable to "Controller"

Go to the graphics section and set the FPS to 60
You are now ready to play this game on your Smart TV. Enjoy hunting!