The mobile version of Call of Duty is finally entering the esports competitive world officially. Activision on Wednesday announced the Call of Duty Mobile World Championship 2020. The official tournament is sponsored by Sony Mobile and will feature a prize pool of $1 million.
The stage-1 of the upcoming championship starts on April 30 and will run till May 24, 2020, according to the current schedule.
---

---
Chris Plummer, vice president, mobile at Activision, said, "We are very excited to launch our highly-anticipated competitive tournament in Call of Duty: Mobile. As the next-evolution in our fan-favorite Ranked Play, this tournament format gives eligible Call of Duty: Mobile players a chance to compete with players from around the world for cash and prizes."
Well, fans are excited already and asking some questions related to the upcoming tourney. Here, we will be answering the most common question, that is, how to sign up or participate in CODM Championship 2020. 
How to participate in CODM Championship 2020 –
First, you should know that the championship will be played in two stages.
STAGE 1 – 
The Stage-1 is Open Online Qualifier round. In this stage, anyone with rank – Veteran or high can participate easily. And there will be four online qualifier rounds each week between April 30 and May 24. 
In CODM Championship 2020, anyone can participate, compete, and show their gaming skills. On qualifying, you will get not only the chance to face more competitive players but also, you will win rewards on qualifying each round. 
---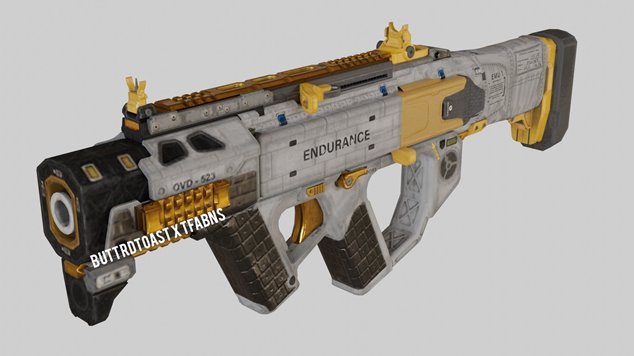 ---
Players will be rewarded based on the points earned in each round. A total of 10 matches can be played in each qualifier round, where, on winning a game, the player will earn 10 points. And to qualify the round, a total of 80 points are needed.
If you reach 80 points within the first ten ranked matches in any weekend, you qualify on to Stage 2.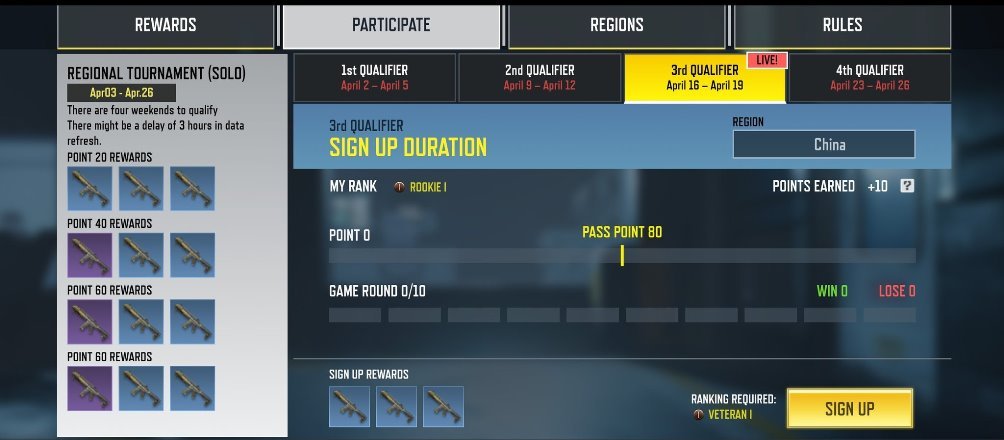 Stage 1 Rewards –
Registration Reward




You'll earn a Call of Duty: Mobile in-game reward for registering

Progression Rewards

You'll continue to earn in-game rewards as you earn tournament points.
---
STAGE 2 – 
As mentioned above, each player needs to qualify the stage-1, the online qualifier round, individually in ranked matches. But, in stage-2, you will require a team to play ranked matches. 
Also, you can form a team out of those players who qualified during Stage 1 and continue to play online matches.
Stage 2 Rewards –
Qualifiers to Stage 2

If you qualify for Stage 2, you will earn an additional in-game reward. Each week we will be giving away a new item, so make sure to play each weekend.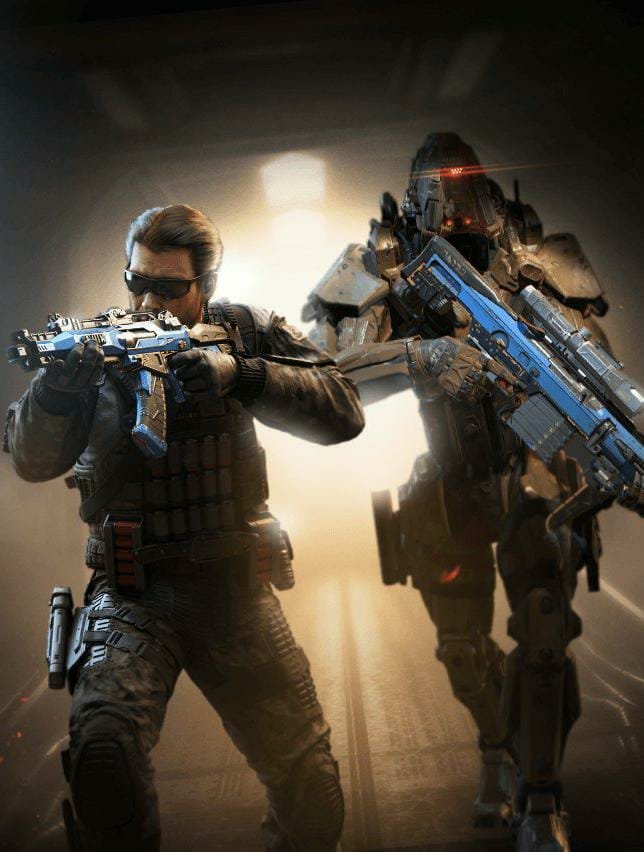 How to Sign-up for Call of Duty Mobile Championship 2020-
Well, it's easy. You will receive a notification whenever the week's qualifier round goes live. 
You just need to tap on the sign-up option and follow the instructions.
---
[Update – April 30]
Call of Duty Mobile Championship 2020 goes live today officially. Players who belong to the eligible regions can sign up for the tourney for free.
The first qualifier round of the tournament starts today and will last for May 3.
You can start playing the ranked match by singing-up for the tournament. And to sign-up, open the Ranked Match tab, which can be found on the home screen, and tap on the Sign-Up tab on top-left.
You can check out the dates of the qualifier rounds, rewards and rules.
As mentioned above, you need 80 match points to qualify the qualifier round for the second stage. You can play a maximum of 10 matches in a single qualifier round week.
Players in different Ranked Tier will get different match points on winning a match.
Veteran        – 10 points
Elite              – 12 points
Pro               – 14 points
Master         – 16 points
Legendary   – 20 points
For instance, you are in Master Tier, you just need to win 5 Ranked Matches to get a total of 80 match points.
---
That's all about the CODM Championship 2020. Stay tuned, and we will keep you updated with the latest related news and updates.