If you are playing a game in full-screen mode on the main or secondary screen and want to move it to the other monitor, here's how to do it.
Although it is very simple, you may not be able to make the change without knowing the proper process. There are many reasons why you would want to play games on a secondary monitor, yet Windows makes it fairly difficult to accomplish. Thankfully there are a few workarounds to get your games on a different screen.
In this step-by-step guide, we will show you How to open a game on Second Monitor using Steam.
How to open a game on Second Monitor using Steam
Method-1: You can Use Window Mode
While you're playing a game, many of them employ full-screen mode. As a result, the GPU system operates with your primary monitor dedicated to such games. Because of this, the graphics card may not be able to play games on the secondary monitor. You can use the window mode to open the steam games on the second monitor if the developer has authorized it.
Press the Alt + Enter buttons simultaneously while the game is running. The screen will switch to a windowed mode. Then move the game screen to the second monitor and enable full-screen mode once more. Now you can enjoy the game on the second monitor.
Method-2: Switch the Primary and Secondary Monitors
You can make the second monitor your primary monitor if you really want to play steam games on it. For such gaming needs, this option is the most comfortable and convenient.
Make sure your second screen is linked to the USB or VGA port before moving on to the settings.
To switch the primary monitor to secondary, follow the steps below:
Open the control panel.

Go to display > resolution or open the display settings.

Now move on to the section displaying the numbers of the connected displays.

From the icons of the two screens, click on the image of the monitor that you want to use as a primary display.

Now, mark the box showing 'Make this my main display.'

Click on 'Apply.'
Method-3: Switch to Projector Mode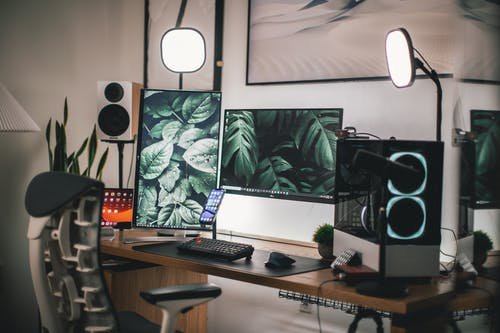 Dual-display users are less familiar with this strategy. However, it is effective in a wide range of situations and is quite simple to implement. All you have to do is turn on the 'Projector Only' (or 'Second Screen Only') option in the PC settings.
On the desktop screen, press the Windows + P keys together.

From the options, choose 'projector only/second screen only.'
Your primary display will now be blank, while the game will continue to run on the second screen. To restore your display's original settings, repeat the steps above.
We hope that the article was helpful to you. Share it with your friends and stay tuned to Digi Statement for more information like this.