What's Gen2 TV? It is basically an IPTV  service that contains up to 500 numbers of live streaming channels on Television, and the main thing to focus on here is that all these channels are available for the users in the high definition display. Another mind-boggling feature of this service for their users is the choice to opt for the multiple sports packages that include leagues like NFL, NBA, MLB, NHL, and much more. And the users can also enjoy premium movies, premium TV shows along with on-demand requests for anything that you want to watch.
SO Player is the latest all friendly video player app that is completely customizable for the user's needs. It consists of the new cutting edge technology in its codecs playback and security implementations. It is available across all of the platform and devices that suits the user's needs, you can use it on whatever device you have without facing any hindrances. Although, you may need access from your service provider that will also be responsible for providing you with the login information and Provider ID. The service provider of yours is solely responsible for your service quality.
Now let's look into the step-by-step process on how to install and download this application on your Android, iOS, and Smart TV Devices in the year 2021. Follow the below-given steps in order to install it on your device.
How to install and download it?
First of all, determine the type of device that you have and would like to activate. So just go to the App Store of the device, and simply download the SO Player into your Device, now after that login to the app with the correct credentials that would have been emailed to you after you have done the registration.
Make sure that you refer to the appropriate App Store of your device when installing the application. And if you're unable to find the Media Player in the App Store then you can Side Load it and watch the video to learn how to do it.
Now keep in mind that if you are an Android user, then you have to download SoPlay App.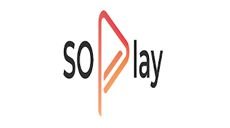 And if you are an iOS user, then you have to download the default app, which is the SoPlayer app.
After you have installed the SO Player App successfully, fill in your Username, Password, and Provider ID, or you can simply fill in the Pin Code (Device Link Code) which you may have received in your Email after you've completed the registration and now you can start watching the Gen2 in just a few minutes.