Gen2 TV is, what you would call, an IPTV service that is containing over 500 numbers of live streaming TV channels, and the best thing is that they are all available in a complete proper high definition display. The other eye-catching feature of this service is that the users can opt for different sports packages that are available which will include almost every league such as MLB, NFL, NHL, NBA, and many more. Also, besides this all of your listed favorites of premium TV shows, premium movies, and also anything through on-demand requests by the users of this service. So let's dive into the ways to get access to this service and different ways to install it on your MacBook or iMac devices.
Before that, you should know that the SO Player is not a proper IPTV service as it does not contain any of its own channels or none of the live TV Shows, etc. But it is a subscription-based service that provides the users with quality content. This player is very much reliable and nobody experiences any of the streaming issues too. So let's look into how to get it into your Macbook and iMac devices.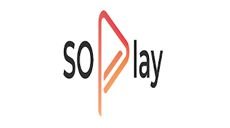 How to install and download it?
Every user must know that the Email and password they created when they registered for the service for a 30 Day Subscription or even for a Free Trial, is your Username and Password which is only used for logging in to your Gen2 account via visiting the www.gen2.tv
Click on this, for downloading the Media Player.
Now it will be downloading as you can see it on the top right of your screen.
Once the download is done, click on the file and it will start verifying.
Now once the verification, you will see a box saying SO Player and Applications.
Now select and drag the SO Player into the Applications.
Again a box will appear in front of you saying that the SO Player is copying into the Applications.
And once that's done, click on the SO Player from the Applications and it will start verifying SO Player.
– Now sometimes, a box may pop up saying that The SO Player cannot be opened because it is from an unidentified developer.
– So if this ever happens, go to the System Preferences by clicking on the Apple Icon.
– Then go to Security and Privacy.
– Click on the 'Open Anyway' button and select the lock at the down left and type in your password.
– Click on the 'Open Anyway' button again and then click Open.
Now SO Player will be opened and let it load completely. Then put in your Username and Password that you must have received in your email at the time you registered with Gen2.