ARK: Survival Evolved is one of the finest survival games that initially came out in 2017. In the game, players find themselves stranded on several maps in the world of Ark. They will be tasked with hunting, farming resources, crafting items, growing crops, and more in order to survive. What's more, you can even breed, train, and tame dinosaurs in the game to increase your chances of survival. You also get the chance to hatch eggs and breed your favorite animals in the game. With that said, if you want to hatch eggs in ARK: Survival Evolved and don't know where to start, consider reading this guide till the end.
What we find truly engaging about ARK: Survival Evolved is the fact that the game doesn't really offer a cakewalk. Surviving in the game is already a tough challenge, making it really fun to play. Hatching an egg, likewise, is quite a tricky task in the game. However, with the right strategy, you can do it effortlessly.
How to Hatch Eggs in ARK: Survival Evolved?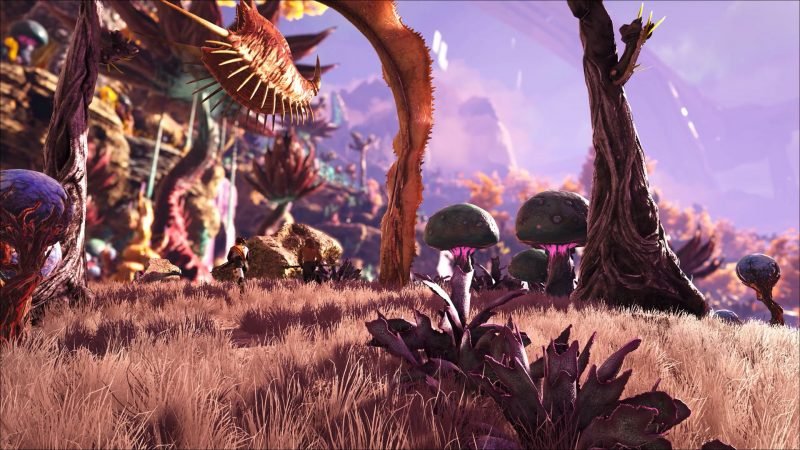 In ARK: Survival Evolved, you can collect eggs only from specific creatures. However, just getting any egg is not enough. It has to be a fertile egg in order to hatch. For this reason, you can't simply collect eggs randomly in the wild and try to hatch them. You have to breed two animals of the same species in order to collect eggs that can be hatched.
Breeding
Taking two random animals won't help you breed. You have to take two animals of the opposite gender and place them near each other for the process to start. You also have to enable the "Wandering" and "Mating" options. The game features a "Mating Cooldown Meter", which you need to take care of, as it means you can't use an animal for breeding that has mated recently. On top of this, the animals cannot be following anyone or even be mounted. Only if both creatures meet these conditions will you be able to breed them and collect the eggs.
Incubating Eggs
Just like in the real world, you will need to keep the temperature in mind when you incubate these eggs. Every egg will have a certain incubation temperature. For example, a Rock Drake egg will require -130° Fahrenheit to hatch, while a T-Rex egg will require 90° Fahrenheit.
You can hatch these eggs using three different methods. For the eggs that require tremendously high temperatures to hatch, you can place them near a campfire. However, external factors can cause a shift in the temperature if you choose to go this way. Thus, using a campfire isn't really the wisest idea. 
On the other hand, for eggs that need a low temperature to hatch, using air conditioners is the best choice. You can get air conditioners in ARK: Survival Evolved after reaching level 61. These devices will cost you 21 engram points, and you will also need 80 Metal Ingots, 15 Electronics, 5 Polymers, and 15 Crystals for crafting each.
Lastly, you can craft egg incubators and use these devices to hatch the eggs. You can craft the incubators if you have the Genesis: Part 2 DLC. You will be able to craft these devices for 55 engram points if you've reached the 89th level in the game. Additionally, you will also need 500 Metal Ingots, 350 Polymers, 200 Crystals, 100 Cementing or Achatina Paste, and 250 Electronics for crafting an egg incubator. Once you craft the device, you can place 10 eggs in it, choose your desired temperature, and wait for the eggs to hatch.
So this is how you can hatch eggs in ARK: Survival Evolved. However, keep in mind that fluctuating temperatures can be a big thorn in the process if you don't deal with them properly. Especially for this reason, hatching an egg over a campfire will be quite a tricky job. We advise you to use air conditioners or egg incubators to hatch them effectively. Hopefully, this guide has provided you with all the information you need. For more such content, keep visiting DigiStatement!