Minecraft, the procedurally generated world which expands infinitely has a vast set of activities that a player can engage themselves in, one of which is farming, you can grow and harvest crops. You have most likely come across sugar cane crops while playing Minecraft and if you're wondering how you can grow sugar cane in Minecraft then worry not as we will explain it to you in this article.
Minecraft developed by Mojang Studios was fully released in November 2011 after an initial launch in 2009, the game has become somewhat of a household name for video games, 10 years since its release it is one of the best-selling video games of all time and had 126 million monthly active users as of 2020.
Besides the farming aspect of the game, players have to explore and mine resources to progress further, build houses, tame animals and if playing the survival game mode then they will have to fight against enemy non-playable characters (NPC's).
The intellectual property rights for Minecraft were bought by Microsoft from Mojang for US $2.5 billion.
Since then, various spin-off games have been released for Minecraft, for instance, Minecraft Story Mode, Minecraft Dungeons, Minecraft Earth.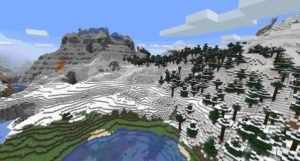 The popularity of the game led it to be ported to more than just the major platforms, the platforms to which Minecraft was ported are listed below.
Windows/Linux
Android
IOS
Xbox 360
PlayStation 3
Raspberry pi
Windows Phone
Fire OS
PlayStation 4
Xbox one
PlayStation Vita
Wii U
tvOs
Nintendo Switch
Nintendo 3DS
How to grow sugar can in Minecraft?
To grow sugar cane you will first need sugar cane to plant, in order to find sugar cane just run along a coast and you will find it in some grassy areas.
Sugar cane can only be grown on grass, dirt, podzol, and sand blocks. it should be placed adjacent to a water block for it to grow.
The sugar cane can grow up to 3 blocks high and grows 1 block every 18 minutes and it should be noted that the growth of sugarcane is not affected by the presence of light or not.
To grow sugar cane at first, placing it adjacent to water works well but is not a feasible option when growing a lot of sugar cane, there are various designs that can be implemented for efficient farming in Minecraft.
The first is the double row design, where 2 crops will share one block of water, this isn't quite efficient but is quite easy to implement and harvest.
The second design is the grid-like system, which is a very efficient design however it is hard to implement, the design has 4 sugar canes per water source and is hence very compact. The downside of harvesting is easy to overcome by placing Lilly pads or something similar on top of all water blocks, so you don't fall in.
Fences should be placed to prevent monsters from attacking the crops and light blocks should be placed under or above the water to prevent any spawning of mobs.