Every longtime player knows the value of the limited-time pet in Adopt Me and how their value can increase multiple times, depending on their rarity. Adopt me is one of Roblox's most popular animal sims that lets you collect, raise and trade pets for a huge profit and is popular in the community. The new Snow Weather update in Adopt Me brought forth plenty of exciting goodies, accessories, and pets that look unique and are of good value.
The diamond Albatross is one of the rare creatures in the update that have an astronomical value right now and many players are dying to get their hands on one. Are you also looking to obtain the diamond Albatross? Continue reading the article to know more about the Snow Weather update and how to get a diamond Albatross in Adopt Me.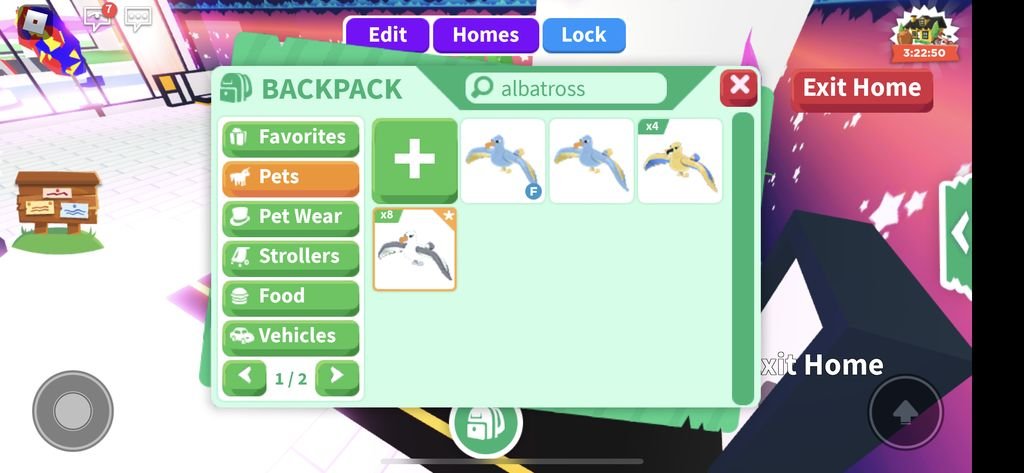 Details about Diamond Albatross in Adopt Me
Ever since the Snow Weather update went live, new pets were added to the game including the Albatross pet. Aside from the regular one, there are other two versions of the Albatross such as the Golden variant and the Diamond variant. The Diamond Albatross is a legendary creature that can be obtained using the Golden Clam and its rarity and value far outclass the Dalmatian, however, its value is a little less than Albino Monkey, which is still great.
How to get Diamond Albatross
Once you've updated Adopt Me to its latest version which brings the new Snow Weather update, you have to get inside the Igloo. Once you're in there, you'll see a completely new area filled with ice. Head straight until you notice a board that has details of Albatross. If you're planning on getting a Diamond Albatross, the odds of getting it are 2.5%. To get Albatross, players have to gather Golden Clam as much as possible and each one costs 199 Robux. The regular ones can be easily fetched on the first or second try, for golden, third, and fourth are enough if the odds are with you. As for Diamond Albatross, you need to have more than 40 Golden Clam, and luck in your favor.
If you're lacking Robux, don't worry as you'll still get the chance to get the new pet as the snow map will be returning on the 28th of every month. You'll have plenty of chances to get a Diamond Albatross so take it easy.
We hope that you enjoyed reading this article, stay tuned for more updates about Adopt Me, guides, news, and other stuff at Digistatement.