Microsoft owns and develops the Xbox gaming brand. It quickly became well-known around the world and quickly gained popularity among users. Xbox is regarded as a trustworthy brand, despite the fact that it has a number of flaws. However, Xbox x users are experiencing an error known as Error code 87DDxxxx.  If you're wondering what is this error and how to fix it? Then, read this blog and follow the simple steps to fix it.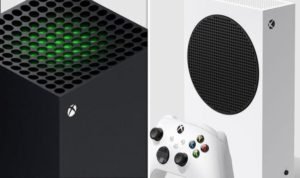 Xbox X
The Xbox x is part of the Xbox series' fourth generation. Xbox x and Xbox s are part of this series, which debuted on November 10, 2020. Along with the PlayStation 5, which was also released that month, both are considered part of the ninth generation of video game consoles.
The Xbox Series X is supposed to be four times as powerful as the Xbox One X, with support for 8K resolution and up to 120 frames per second rendering. The Xbox One X has a nominal goal of 4K resolution at 60 frames per second.
What is Error code 87DDxxxx in Xbox X Series?
Many users have reported that they have faced the Error code 87DDxxxx while trying to update their Xbox X console software. The same issue is faced by Xbox Series X and Xbox one users. Users receive the message that reads 'System Update Errors: 87DDxxxx'. This shows that there was a problem with the update.
How to fix Error code 87DDxxxx in Xbox X Series?
Method 1: Check your network connection. 
Press the Xbox X button to open the guide.
Select Profile & system.
Then tap on Settings
Click on General.
Choose Network Settings.
Finally, select Test network connection.
Method 2: Perform a Power cycle,
Press the Xbox X button on the front of the console

Hold it for around 10 seconds.

Unplug the mains lead after the console has shut down and wait for 30 seconds.

Then plug the console back in and push the Xbox button to turn it on.

Reinstall the system update after the console has restarted.
If the above methods don't seem to be working for you, then you need to perform an offline system update. Even after performing an offline update, your problem doesn't solve, we would like you to contact the Xbox X series team for support.